KDDI's winter collection brings the lightest waterproof 5-incher, and the amazing Sharp Aquos SHL23
7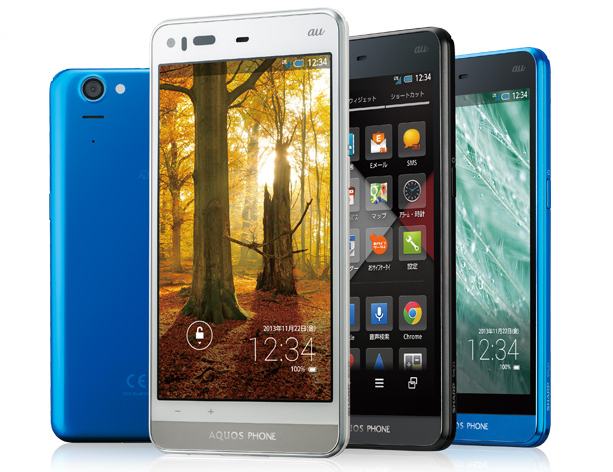 Japanese carrier KDDI is out with its winter phone collection, which includes such stalwarts like the
Xperia Z1
,
Note 3
, and a tailored version of the
LG G2
in blue, green, white and black colors.
It's the local flavor that attracted our attention most, though, as one of the six handsets announced was the
Sharp Aquos SHL23
. Under this rather uninspiring number you get a heck of a handset. It sports a 4.8" Full HD IGZO display with 460ppi
pixel
density,
2.3
GHz quad-core Snapdragon 800 and 16 MP camera with the excellent for a mobile f/1.9 aperture and industry-fastest 0.4 seconds start time, all wrapped in a slim waterproof body.
The kicker, however, is that the Japanese have managed to fit a 3000 mAh battery inside, which, combined with the low-power
IGZO
display technology, Sharp says is making wonders for the battery life, though we couldn't find the exact endurance numbers.
Next in line from the locals is the
Fujitsu Arrows Z Full HD 5-incher
we told you about already, with its ultra fast 10-minute charging abilities, but the last one,
Digno M
by Kyocera, holds the actual Android record here. At 135g, Kyocera claims it is the lightest Full HD 5" waterproof Android phone, a claim previously held by the 146g Sony
Xperia Z
flagship.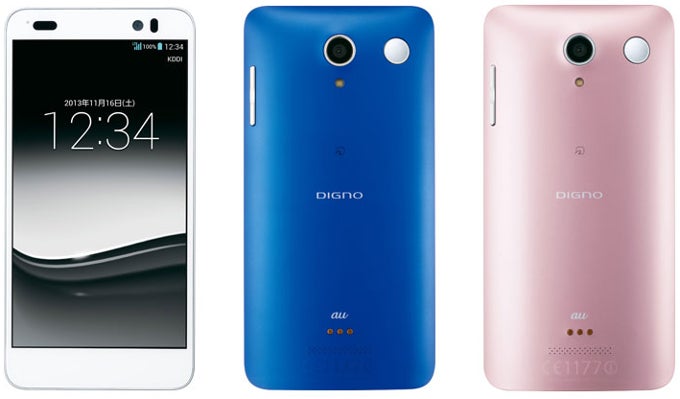 Oh, Japan, why are you doing this to us? We'll especially keep an eye for a battery performance test of Sharp's Aquos phone, as it might be a gauge what to expect from future handsets with the IGZO screen technology. The phone also sports a number of interface shenanigans, some of which you can see in the hands-on video below.