Justice Department suggests to the FCC that smaller carriers be represented in 2016 auction
3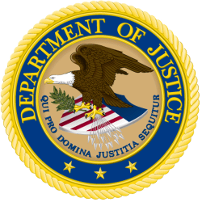 T-Mobile and Sprint have been asking the FCC to hold aside additional spectrum for small carriers participating in next year's auction of low frequency bandwidth. While the FCC has set aside 30MHz of spectrum in each market for regional carriers, that is not enough for T-Mobile and Sprint. Both are concerned that Verizon and AT&T will be able to increase their holdings of low frequency spectrum in the auction. As a result, the pair has asked the FCC to hold aside an additional 10MHz of bandwidth for regional operators.
While
the FCC seems to be tired of hearing about the issue
from T-Mobile and Sprint, the two mobile operators might have found an important ally in the Justice Department. Antitrust officials from the Justice Department have reportedly sent a letter to the FCC asking the agency to be aware of how many licenses will be set aside for smaller carriers. The monopoly busters also reminded the FCC that if Verizon and AT&T purchase the lion's share of available spectrum, the wireless industry will be locked down for years.
The auction of 600MHz spectrum includes bandwidth that had been used by television broadcasters who are being moved elsewhere on the "electromagnetic spectrum." The intensity of the battle has to do with the fact that low frequency spectrum travels farther and penetrates buildings better. Steve Barry, representing small carriers as president of the Competitive Carriers Association, notes that "
There's no more spectrum coming down the pike after this auction
," which has smaller industry players more concerned than ever about Verizon and AT&T.
"The Department recognizes that the Commission must balance competing policy priorities in setting the appropriate reserve levels. In balancing these priorities, the Department urges the Commission to give considerable weight in determining the amount of spectrum included in the reserve to protecting and promoting competition, and the well-established competition principle that those with market power may be willing to pay the most to reinforce a leading position."-excerpt from DOJ letter to the FCC
While it might help T-Mobile and Sprint to have the DOJ on their side, the final decision is still up to the FCC barring any legal action.
source:
Re/Code
via
Phonescoop