Jury in Texas finds Apple guilty of infringing on six pager patents used for the Apple iPhone
16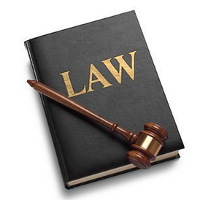 A jury in Texas has found Apple guilty of infringing on six patents related to pagers. Allegedly, Apple used the technology to produce the Apple iPhone and some of its other products. The patents belong to a company called Mobile Telecommunications Technologies and date back to the 1990's, when they were used in SkyTel pagers.
Apple has been ordered by the court to pay $23.6 million to Mobile Telecommunications Technologies, which is only a tenth of what the company was seeking. United Wireless now owns Mobile Telecommunications Technologies, which uses the SkyTel network for Doctors and emergency first responders. As it turns out, Mobile Telecommunications Technologies is also suing Apple's rival Samsung for infringing on its patents. Jury selection has started for that trial, which will begin next month.
Ironically, this is the second infringement trial that Apple has faced related to pager related patents. Last month in a California court, Apple beat the rap as the court ruled that it did not infringe on such patents owned by GPNE. The latter was seeking $94 million, claiming that Apple infringed on its pager-related patents with the
Apple iPhone 4
,
Apple iPhone 4s
,
Apple iPhone 5
,
Apple iPad 2
,
Apple iPad 3
and
Apple iPad mini
. Apple defended itself in that case by saying that the technology covered in the patents were for pagers, which Apple did not make.
source:
TechRadar