Jurors' use of cellphones to research cases can lead to mistrials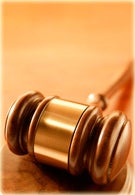 As one of the side effects of having the ability to find information in the palm of your hand, some jurors have been using their cellphone to obtain information and also send out information about the trials on which they are sitting. And it is not just Google but also the social networking sites that have been the destination of these wayward jurors. Last week, a building products company, hit with a $12.6 million judgment from a civil trial, asked the Arkansas court to overturn the verdict after it was discovered that one of the jurors had been sending updates on the trial through Twitter. In another case, lawyers for former Pennsylvania state senator Vincent J. Fumo, defending him in a federal corruption trial, asked for a mistrial before a verdict could be reached because one of the jurors was posting about the case on Twitter and Facebook, even going so far as to promise a "big announcement" for Monday. The judge refused and the defendant was found guilty. His lawyers plan on using the juror's action as grounds for an appeal.
Jurors are only supposed to base their decisions on information that is presented to them in the courtroom. But on a break, one could sneak into a bathroom stall and use a phone with a browser to access Wikipedia, Google or even web sites of newspapers that might be off-limits to a juror during a trial. Douglas L. Keene, president of the American Society of Trial Consultants says, "It's really impossible to control it".
source:
N.Y.Times