Judge who threw out Apple, Motorola case questions if software patents should even exist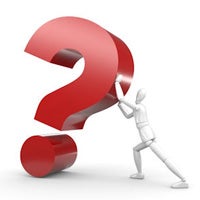 Judge Posner, who sits on the 7th U.S. Circuit Court of Appeals in Chicago, made headlines early last month when he
threw out the entire Apple/Motorola case
. He recently spoke with Reuters about the case and the patent system as it applies to today's devices and his opinions may surprise you.
Posner, who is now 73 years old, has been a federal appeals court judge since 1981. In that time he has written dozens of book and also teaches at the University of Chicago. Interestingly, when it comes to the Apple/Motorola case, Judge Posner did not get involved by luck of the draw, rather he specifically volunteered to oversee it.
When taking over the case, Posner described himself as "really neutral." He said he had previously used a court-issued BlackBerry and recently upgraded to an iPhone, but only used it to call his wife and check his email. "I'm not actually that interested in becoming part of the smartphone generation," he said.
Posner described the technology industry as a "constant struggle for survival." He likened their use of the patent litigation to that of jungle life. He said, "The animals will use all the means at their disposal, all their teeth and claws that are permitted by the ecosystem." On the same token, Posner said these companies should not be blamed for seeking litigation because they are simply taking the opportunities that our system allows.
On the flip side, innovations in the software industry cost significantly less and he says the company would still retain its first to market benefit without a patent. He also points out that in today's devices, there are thousands of features and each one has its own patent protected by the law.
"It's not clear that we really need patents in most industries," Posner said. "You just have this proliferation of patents. It's a problem."
That is essentially the philosophy he used when throwing out the Apple/Motorola case. He did not agree with the idea of banning a device over a patent on one feature because, ultimately, the consumers are the ones that receive the most harm. Posner also prevented Motorola from pursuing a ban against the iPhone because Motorola has previously licensed those same patents to other companies in an attempt to make them industry standards.
At the end of the day, even though Posner was looking forward to this case, he felt his only choice was to throw it out.
"I didn't think I could have a trial just for fun," he said.