Judge Lucy Koh says she's tired of presiding over Apple v. Samsung; new trial begins on May 14th
26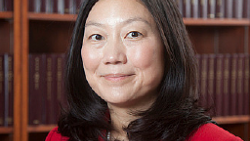 Just the other day, we told you that after an appeals court ruling,
the patent infringement trial between Apple and Samsung was being remanded to the Northern District of California
. At issue is the amount of monetary damages that Samsung has to pay Apple.
Originally coming in at over $1 billion
, Samsung was able to get the award reduced to a more manageable $339 million. Samsung paid Apple that amount last year. But since the Supreme Court ruled that damages should be awarded based on the particular part infringed on, not on total sales of a handset, Samsung wanted a "do-over" to cut the damages amount by even more. Thanks to the appeals court ruling in its favor, the South Korean company will get that opportunity.
The trial will start on May 14th, and as we pointed out the other day, Judge Lucy Koh will be presiding over it. This will be the eighth year that this case has been active and Koh is getting tired of the whole affair. "I would prefer to not keep doing this until I retire," she said at a hearing yesterday. "I would like this to be some closure for all of us." Koh says that she will not allow for a complete "Do-Over" as far as the damages are concerned.
While the Supreme Court changed what courts will focus on when determining patent infringement damages (which should result in a refund check written to Samsung by Apple), the highest court in the land did not leave a tutorial on how to compute the award. That task will fall on the district court to come up with, along with an amount that hopefully both Apple and Samsung can live with. This way we might be able to finally say "that's a wrap" when it comes to Apple v. Samsung.
source:
CNET