Judge Koh continues Samsung's legal slump by denying all 12 summary judgment motions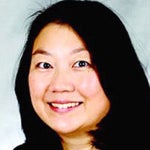 Judge Lucy Koh continued Samsung's recent slump in the courtroom on Saturday by
striking down completely
a
motion
made by the Korean manufacturer for summary judgment on 12 claims. On Friday,
Apple won an injunction against the Samsung GALAXY Nexus
, a decision ordered by Judge Koh. Just a few days before that,
the Judge issued an Apple-requested injunction on the Samsung GALAXY Tab 10.1 tablet.
"Although Samsung has a right to compete, it does not have a right to compete unfairly, by flooding the market with infringing products."-Judge Lucy Koh
In the latest decision, Samsung had asked for summary judgment on each Intellectual Property right claimed by Apple at this point in the trial. Unlike Samsung's decision to go after all of Apple's IP's involved in the case in one fell swoop, Apple's legal team had a different game plan. They hand picked just 3 out of the 7 Samsung patents involved in the suit, and was able to be victorious on one of them. Ironically, that might lead to Apple having to withdraw some of its claims against Samsung and reassert them in subsequent litigation. That is because summary judgment was able to reduce the claims against Samsung by just one. With the Judge saying that there is not enough time to hear every argument,
Apple could be forced to reduce the number of claims it makes
. The Korean based tech giant has said that the case is not trial ready until Apple trims the number of claims against it.
Apple could go after the Samsung Galaxy S III
which strategically would make sense considering how hugely popular the device is. The Samsung Galaxy S III could realistically be the toughest competition that the Apple iPhone faces this year. If Apple does decide to go after the Samsung Galaxy S III, it will need to postpone the trial against Samsung this summer while motions are heard.
Comments by the Judge in the Samsung GALAXY Tab 10.1 case indicate that the Judge feels strongly that Samsung is flooding the market with devices that infringe on Apple patents.
Samsung can still defeat Apple in a trial
, but the indication from the bench, with all of these recent rulings from Judge Koh, are certainly not a good sign for Samsung.
source:
FOSSPatents