John V's top 13 most influential devices
29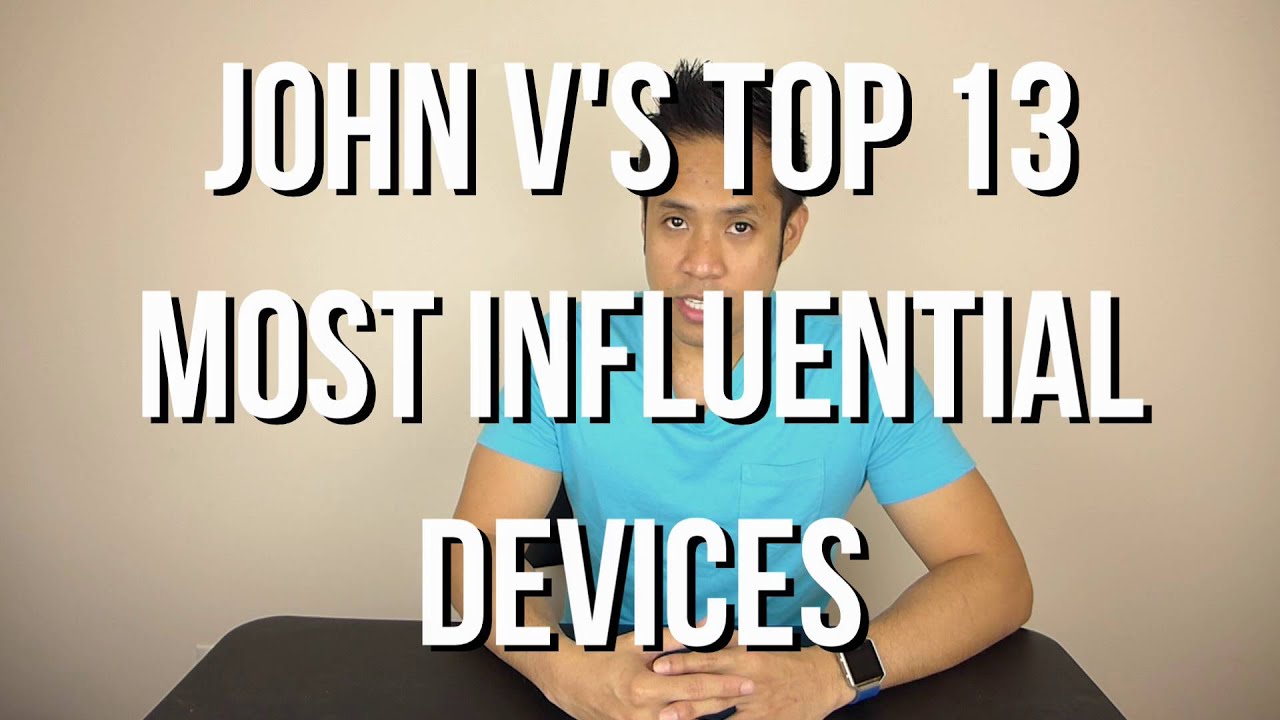 The day has finally come, my last day at PhoneArena. If you haven't heard already, I'm leaving my post after 7.5 years of being part of something so magical. Seriously, it just felt like yesterday I was doing my first review, which interestingly enough was the Windows Mobile powered Samsung Epix. In my time as a reviewer, I've been fortunate enough to experience an assortment of devices that cover the full gamut of the mobile industry.
From the multitude of innovations we've seen in smartphones, to the emergence of tablets as a formidable mobile computing solution, I've been lucky to check out the latest and greatest gear. Some I remember fondly, others I struggle to recall from the pits of obscurity. Back 7.5 years ago, the landscape was a much different one than it is now.
For the last couple of weeks
since my announcement
, I've been thinking long and hard about what devices were the most influential to me during my time here. Sure, I won't forget some devices that deserve honorable mentions, like the Microsoft KIN, HTC Hero, Sony Ericsson Xperia Play 4G, and Nokia 5800 XpressMusic, but there was never a shortage of prized phones that attempted to reshape things.
Without any further interruption, here are my top 13 most influential phones. Why 13 you ask? Initially, I planned on having only 5, but that soon snowballed to 7, 10, and finally 13. In no particular order, these are the most influential phones to me during my career here at PhoneArena.
If you would like to pick my brain about my choices, please feel free to catch me on any of the follow social media portals. Thank you to everyone who has followed me throughout my time here at PhoneArena, I can't express enough thanks to tell you how it's been a privilege doing this.
Follow me on
Twitter
,
Google+
,
Instagram
Samsung Instinct
In response to AT&T's exclusive on the iPhone, Sprint marketed the Samsung Instinct as the "
iPhone killer
," mainly due to the fact that it offered things that you couldn't get with the original iPhone – like faster 3G connectivity, built-in GPS, watching live TV, and the ability to record video. And on top of that, Sprint attached the phone with its Unlimited Everything plan.
HTC HD2
The last great Windows Mobile phone, I vividly remember the HTC HD2 because of its larger-than-life stature. For me, it still features one of the all-time best industrial designs, accompanied with specs so great for its time. Sure, WVGA (480 x 800) wasn't new at the time of its release, but when it's paired with a 4.3-inch screen, it managed to stand out from the bunch. And HTC, obviously, helped to drive Windows Mobile with its TouchFLO 3D experience.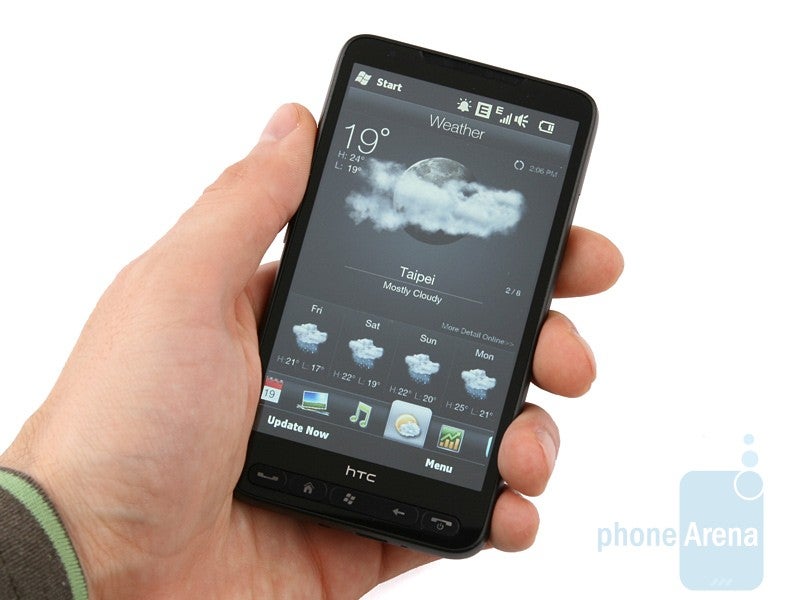 Samsung Galaxy S4
Samsung elevated to a whole new level with the release of the Galaxy S4 back in 2013. This was the moment when we all realized that Samsung would ultimately become a force to reckon with in the mobile landscape, as the Galaxy S4 was the culmination of three previous successes in the Galaxy S-line. Featuring heavy handed specs, the Galaxy S4 was also accompanied with several new features not found typically in phones – like an IR blaster, scrolling through the browser via eye tracking, and moving through the gallery by waving your hand over the display.
BlackBerry Bold 9000
Only one single BlackBerry made my list, crazy to say. That award goes to the BlackBerry Bold 9000, which came to market around the time I just started at PhoneArena. It's influential because to me, because it delivered what's arguably the best portrait-style QWERTY keyboard around. It was expensive, and also rather beefy in footprint, but the Bold 9000 was sophistication at its finest.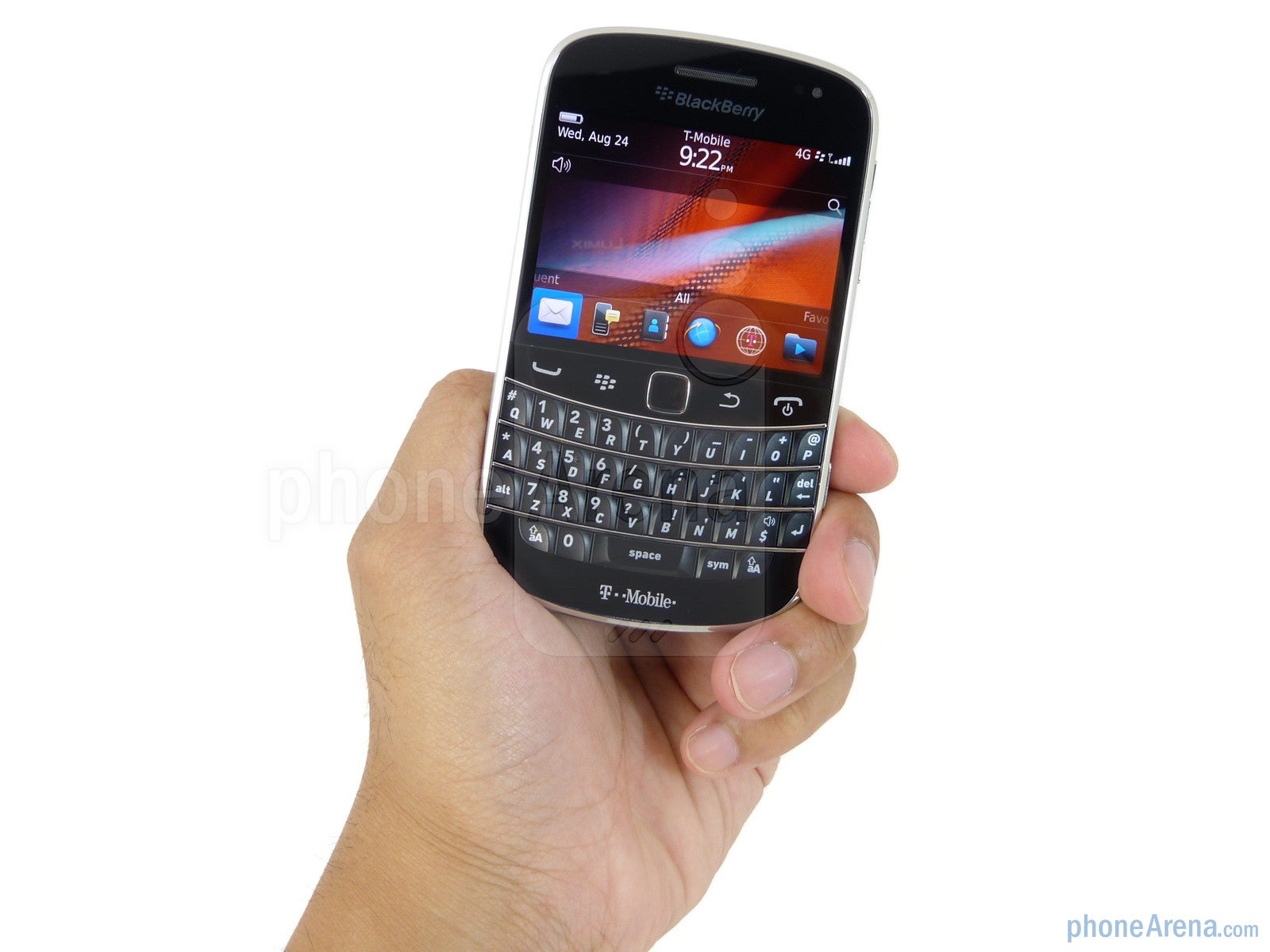 Motorola XOOM
Even though we saw several other Android tablets before it, like the original Samsung Galaxy Tab, the Motorola XOOM is influential because it wasn't merely emulating a smartphone experience on a larger screen. Rather, the XOOM brought us a true tablet-optimized experience with Android 3.0 Honeycomb. Just the futuristic sci-fi look of the UI caught my attention!
Motorola ATRIX 4G
Motorola cranked out some innovative smartphones prior to being gobbled up by Google, then subsequently Lenovo. One of them in particular, the Motorola ATRIX 4G stood out in my mind because it was honestly the first good Android-powered smartphone from Motorola on AT&T's lineup. Naturally, it was endowed with all the cutting-edge specs at the time, like a qHD screen and a NVIDIA Tegra2 chip, but it really wowed me for its expanded computing functionality. If you think Microsoft's Continuum feature is revolutionary, you need to think back and remember how the Motorola ATRIX 4G did it first.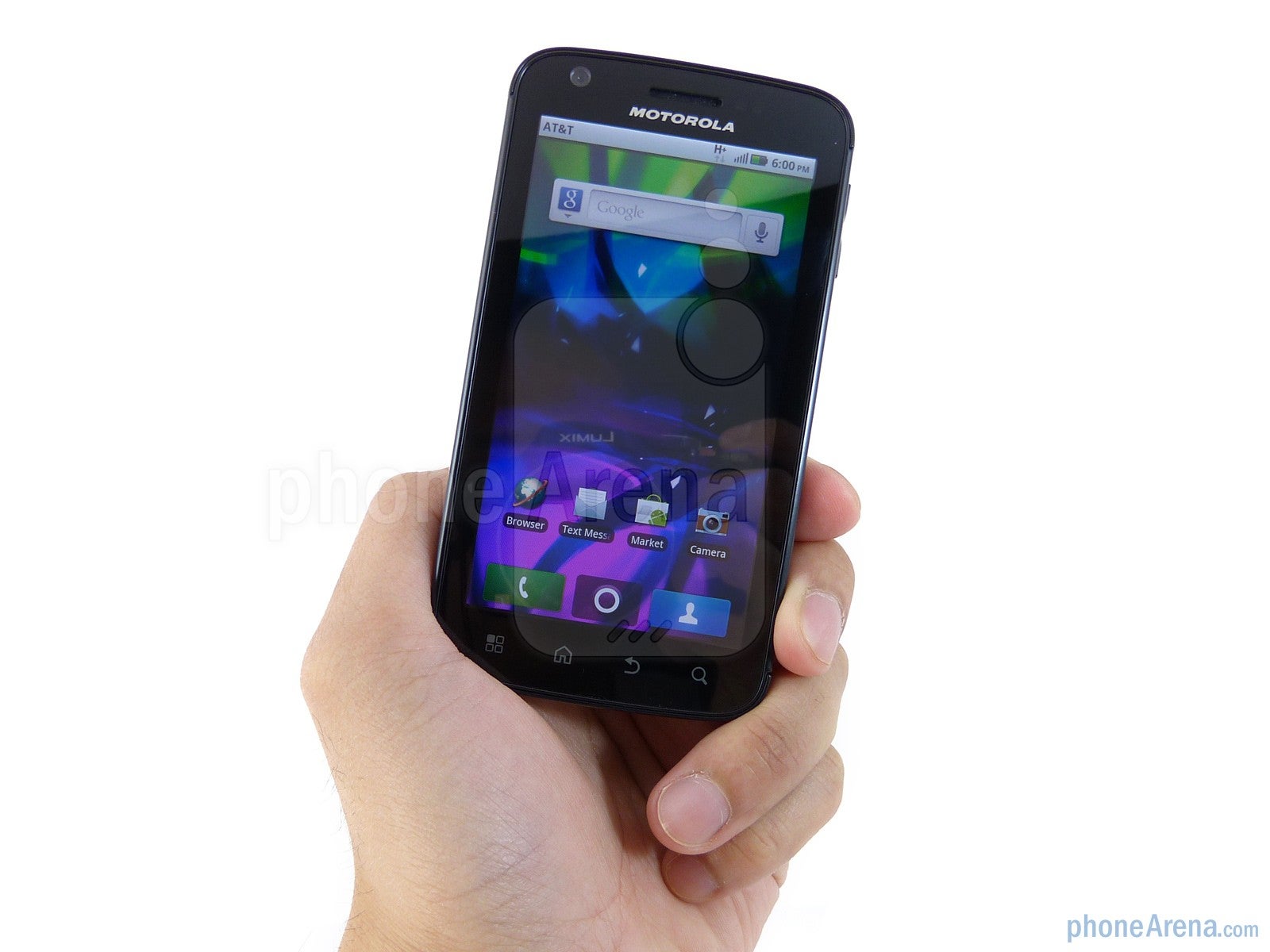 HTC EVO 4G
Released in 2012, Sprint's exclusive HTC EVO 4G helped to usher us into the so-called "
4G
" era – though technically, it featured WiMax connectivity. While LTE ended up winning the 4G war, the HTC EVO 4G LTE will be remembered as the nation's first 4G smartphone. To me, this was the Android version of the HTC HD2. In a way, I largely regard this as the first contemporary phone of the modern 4G era.
Apple iPad 2
It's nuts that you can still buy the iPad 2 through Apple's web site. You'd think they'd retire a 2011-released product by now, but it goes to show that it makes perfect sense why it's on my list. The original iPad redefined mobile computer, but Apple one-upped itself with the introduction of the iPad 2. Sporting a thinner, improved design, it still stands up to today's newer stuff. The design alone helped to establish the iPad 2 as a serious laptop alternative.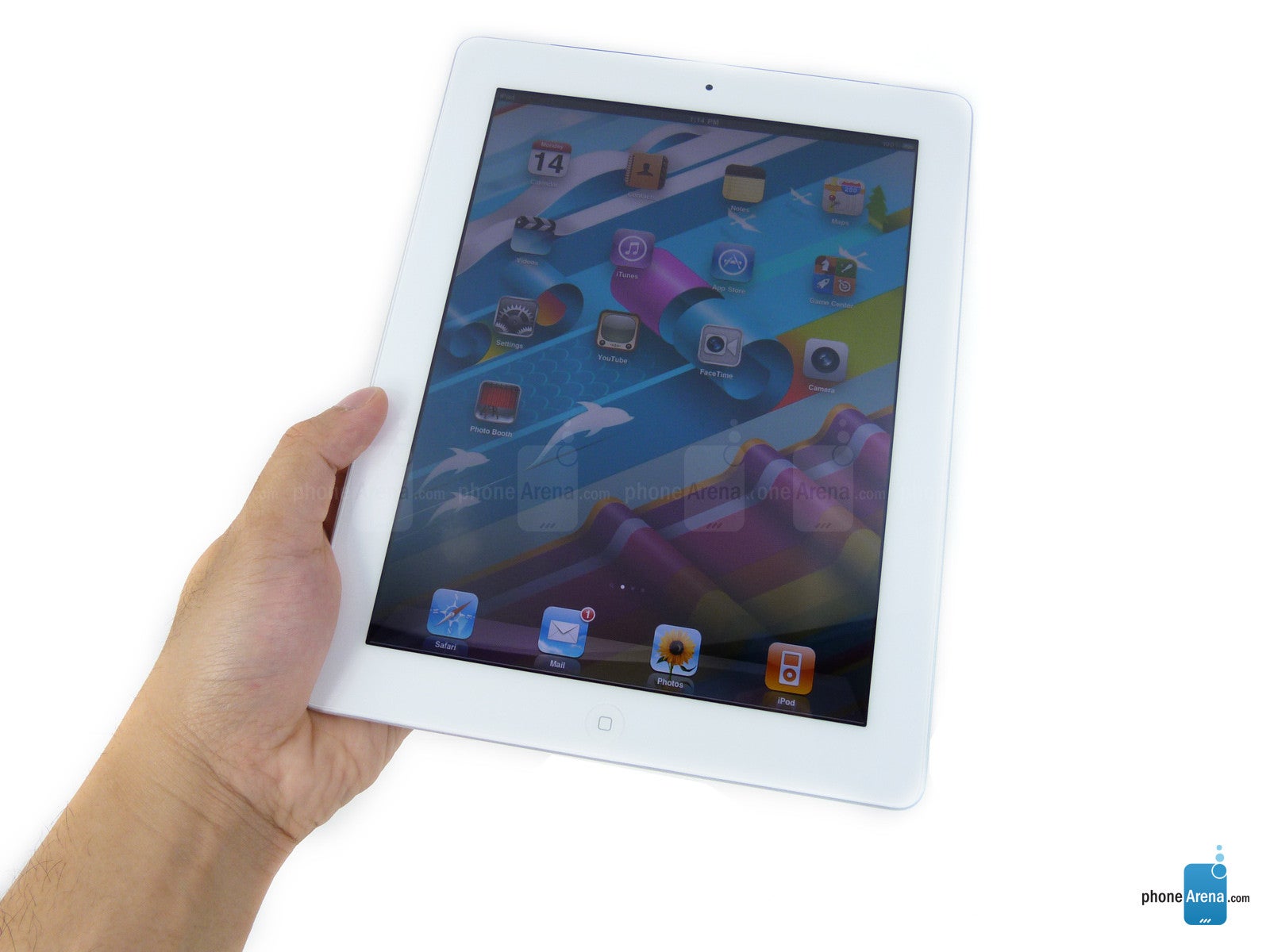 Nokia Lumia 1020
The only Windows Phone to make my list is the Nokia Lumia 1020, which still catches our attention for its 41-megapixel PureView camera. Some still vouch it as the best camera phone to date. While its Windows Phone experience wasn't any different from others before it, the phone instead focused on its rich camera experience. It coined the term "
lossless zoom
." Essentially, it allowed users to use the zoom to only have a negligible loss in quality due to the packed amount of pixels available to the camera.
Google Nexus 4
Quite simply, the Nexus 4 won me over for its unbelievable starting price. Prior to its release, most high-end spec'd smartphones incurred premium prices, but this helped to start bring about a change to the way phones are priced. With its glass surfaces and beefy specs, phones of its caliber would normally fetch a high cost, but at only $300 outright, it was just difficult to believe. Since then, we've only seen smartphones becoming even more affordable. However, all of them needs to acknowledge the Nexus 4 for bringing us to where we're at now.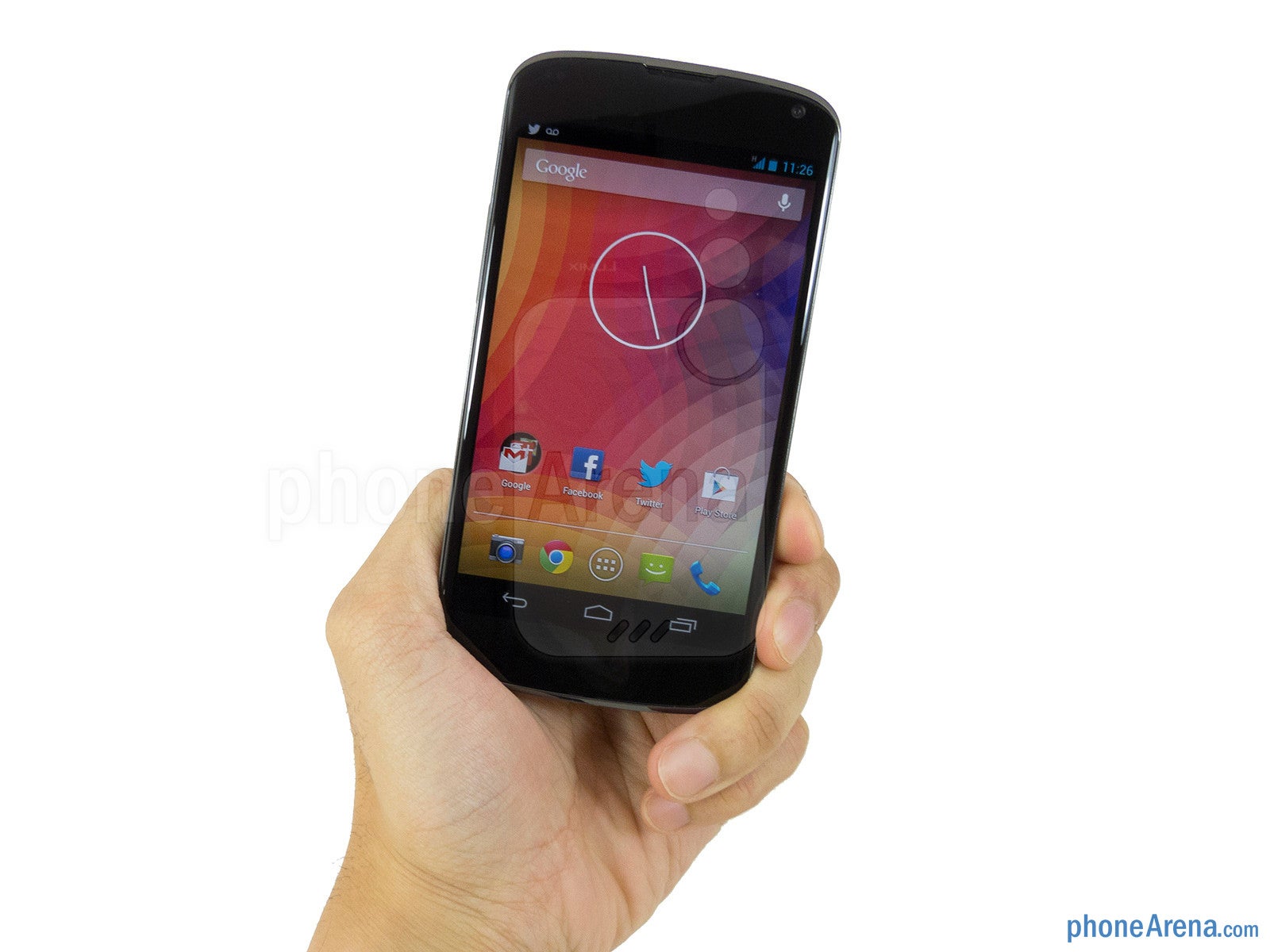 Apple iPhone 4
Out of all the iPhones I've reviewed during my time here at PhoneArena, the iPhone 4 stands out the most. It might've been the last iPhone that Steve Jobs introduced, but it made some significant leaps over its predecessor. For one, the updated glass and metal design was just marvelous, but there was more to it than that. The iPhone 4 popularized video chatting (FaceTime), while its Retina Display was the most pixel dense screen around. Everything about the phone was evolutionary!
Motorola DROID
The T-Mobile G1 might've been the phone to kick off Android, but it wasn't until the Motorola DROID that it truly started to establish its dominance. The DROID wasn't Motorola's first Android smartphone either (think CLIQ), but it gave Verizon something to call its own against the competition. Looking at the hardware, it sported an aggressive landscape QWERTY design that made it feel like it was built like a tank. More importantly, we saw a tremendous overhaul with Android 2.0 Éclair, bringing about true voice-guided turn-by-turn directions with Google Maps.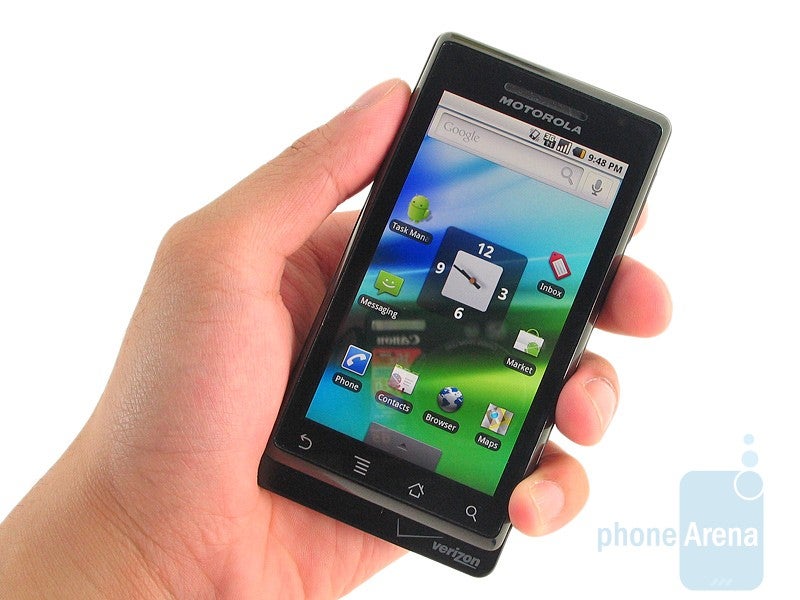 Palm Pre
And then we have the Palm Pre, which I used as a daily driver back in 2009, near the beginning of my career at PhoneArena. When it was released, the Pre shook things up because it was a very different mobile platform. Android and iOS were duking it out still, while Windows Mobile and Symbian were fading into obscurity. Yes, you had BlackBerry still doing fine back then, but Palm's webOS just blew open the doors. By itself, the platform was totally different, especially in the way apps were arranged in "
cards
." And when it was introduced, I was smitten by this talk about Synergy – how the phone could one day be self-aware, act much like today's vast voice driven services. Unfortunately, it never managed to overtake its rivals, but even as I look back, the Pre did spur on necessary competition to force those other competing platforms to evolve to where they're at now.
Recommended Stories