Job offer suggests that Microsoft is working on a top secret project
7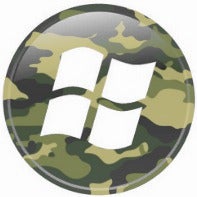 Upon hearing the term "top secret" being mentioned, the first association that comes to mind would probably revolve around spy flicks and would not necessarily have anything to do with a job description listed online. That is why we got curious when we found out that
Microsoft itself is working on a top secret project
, and skilled software engineers are needed to put it together.
According to a job offer listed on Microsoft's web page, the company is to develop a new, market disrupting software product meant run on the Windows Phone platform. Unfortunately, details about the project itself are scarce at this time, but it would not have been classified as a "top secret project," now, would it? Some of the clues, however, suggest that the government may be one of the potential buyers, and the software will have something to do with security clearance.
What Microsoft is getting ready to pull out its sleeve is anybody's guess at this moment, but some are speculating that a proprietary IM application with advanced security features is in the works. If you feel like making a guess as well, feel free to drop a line in the comments section below.
source:
Microsoft
via
Neowin.net