Jelly Bean jumps to 1.2% and ICS hits 21%
23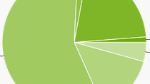 It's that time of the month again folks. It's time to check in on the platform version distribution for Android and see how the updates are going. This month didn't have that big of a change overall from what we saw last month though. Last month was a big one in which Ice Cream Sandwich more than doubled its share.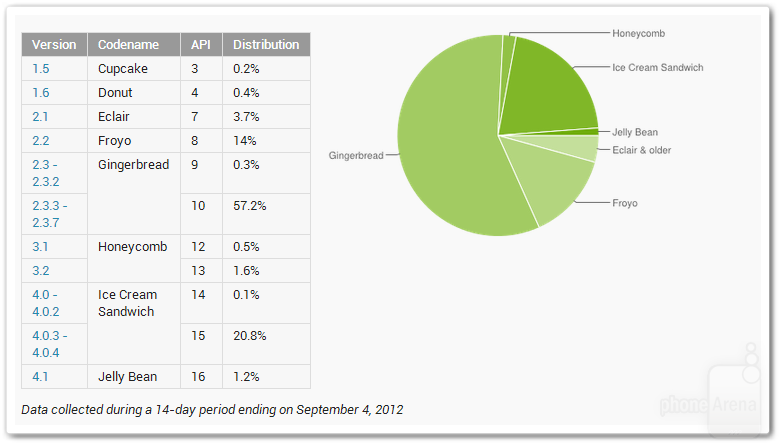 The best we can say this month is that Jelly Bean is up 50% from last month, going from .8% to 1.2%. That's the difference of just 2.23 million devices (based on Eric Schmidt's
Android ecosystem numbers
). 1.2% of 480 million devices is 5.76, and .8% of last month's total (480 million minus 39 million (based on 1.3 million per day)) is 3.53 million. Nothing much there since all of that shift is mostly sales of JB devices, rather than updates except for a few Asus tablets.
Since last month, ICS bumped from 15.9% to 20.8%, and Gingerbread and Froyo both dropped slightly. Gingerbread is down from 60.6% to 57.2%, and Froyo is down from 15.5% to 14%.
There aren't any big devices expected this month, so we wouldn't really expect the numbers to move much until October.