Japanese customers get cross-carrier SMS
8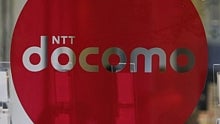 The title of this article probably confused readers from other markets. But, to clarify, Japanese mobile customers have always been limited to texting within their carrier network. However, in a joint announcement from NTT Docomo, KDDI, SoftBank Mobile, and eAccess,
customers can now enjoy cross-carrier SMS
.
The carriers announced their intention to connect their SMS services in 2009, but it has taken this long to implement. And, in that time, they've missed out on a large source of revenue. With voice services losing popularity, and fixed-rate data plans becoming the norm, text messaging is often the bread and butter of wireless carriers.
But even with cross-carrier SMS, Japanese consumers will most likely stick with email.
NTT Docomo
, for example, has more than 50% of its customers on a fixed-rate data plan. So those customers will likely stick with their email services, which have become the norm for text-based messaging.
And the preference for email isn't limited to smartphones. Most feature phones have built-in email clients that users depend on for their short messages. So why are they bothering to intertwine their SMS services? The two-year implementation is proof enough that it wasn't a priority. Perhaps they just feel obliged to comply with the global standard, even if it won't get much use.
source:
The Japan Times
via
Textually