Japan's DoCoMo headed for mostly-data revenue stream
1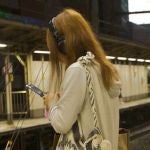 We all know that subscribers are increasingly
favoring data
and
texting
over voice calls. Nowhere is this more evident than in Japan. NTT DoCoMo is the first carrier whose revenues from data will soon outpace those from voice calling.
In Japan, users consume an average of 136 voice minutes per month, compared to 622 in the U.S., and 162 in the U.K. The difference in usage is apparent when looking at available voice plans in Japan. Monthly plans in Japan start with only 25 minutes, assuming that you will largely depend on texts and data. Critics claim that cultural differences may be responsible for favoring data over voice calls.
At the moment,
NTT DoCoMo
brings in about the same amount of revenue for voice calls and data usage. Trends indicate, however, that data revenue will outpace voice by March, 2011. This is due to the adoption of more expensive data plans, and the proliferation of data-hungry video applications.
Data usage replacing voice calls isn't surprising, especially among younger subscribers. But this is bad news for carriers, as data consumes more network resources, but brings in less revenue than voice calls or text messaging.
We can already see the adaptation of American carriers to the change in data use. Carriers are offering data/messaging-only plans, and then voice calling is an afterthought. Carriers are also offering
tiered data plans
as a response to increasing data use, and as a cheaper alternative for light smartphone users.
source:
FierceBroadbandWireless
via
IntoMobile