Japanese carrier NTT DoCoMo launches 4G on Christmas Eve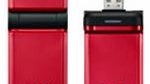 This is new: it looks like American phone networks are ahead of those in Japan. The largest carrier in Japan,
NTT DoCoMo
, is launching their 4G LTE network on Christmas Eve, and will add voice support to their coverage by April of 2011.
LTE with
NTT DoCoMo
will launch with data-only coverage in major cities like Tokyo, Osaka, Nagoya, and others. Their 4G coverage will begin as data-only, as they will only offer 4G wireless broadband cards in the beginning. Their 4G service will grow to include voice by April, also coinciding with the launch of multiple
4G
smartphones.
NTT DoCoMo reports that their maximum download speeds will reach 75Mbps, and upload speeds of around 37.5Mbps. Initial tests report that real-world speeds will be about half of their maximums. The carrier also expects their
LTE network
to reach speeds of around 300Mbps. With these exponential increases in speed on the horizon, we have to wonder: what about new battery technology? Maybe just a solar panel, or even a kinetic system like there is on watches?
The
LTE
network will be called "Xi," which is pronounced "crossy". It comes in two tiered data packages. The first is more expensive, but is a pay-as-you-go service offering 3GB for about $30, or 5GB for about $99. Does that sound like a weird price progression to anyone else? The on-contract option offers 3GB/mo for $12.50 and 5GB/mo for $80. There is also a promotional rate of $60/mo for unlimited data.
source:
NTT DoCoMo
via
Electronista
Recommended Stories