J.P. Morgan: Display shortage for Apple iPhone 6 would not change expected launch date
23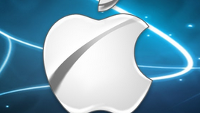 If you've already worked out your plans for camping out in line for the still unannounced
Apple iPhone 6
, talk of a delay might have unsettled you. Speculation that a problem with the production of the phone's front screen would
push back the launch date of the eagerly anticipated handset
, should just be met with a shrug of your shoulders as you move ahead with your plans. So says analyst Rod Hall, who works as an analyst for J.P. Morgan.
Hall believes that talk about a delay is just a "
typical late-in-the-game supply chain story that turns out to have no impact on launch dates or device sales
." In other words, Hall doesn't see an impact on the number of units to be shipped by Apple after an initial decline. According to Reuters, Apple tried to reduce the thickness of the screen on the iPhone 6 by eliminating one of the layers used to provide backlighting for the front panel. But after tests showed that the one layer did not provide sufficient illumination for the display,
Apple had to go back to the drawing board to redesign the screen
to include the second layer of backlighting.
Apple is holding an event on September 9th
to introduce the 4.7 inch Apple iPhone 6. If Apple follows its typical pattern, it will launch the device on the second Friday following the unveiling, which would be September 19th. The dates for the unveiling and the possible launch of the rumored 5.5 inch Apple iPhone phablet, are unclear at the moment.
"We believe that initial supply could be slowed somewhat if there is any truth to this, but we doubt that iPhone unit volumes in the fall are likely to be impacted."-Rod Hall, analyst, J.P. Morgan
source:
AppleInsider