It's the small things: Android O to score an animated clock icon
13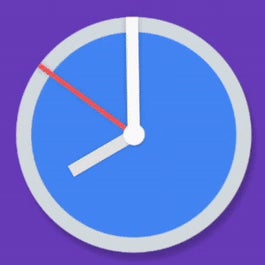 Ever heard of Chris Lacy? If you've ever used popular Android launcher Action Launcher, then you likely know that Chris Lacy is the sole developer of the app and is doing an excellent job at keeping its creation up-to-date with the latest software developments of Android. But Action Launcher is not what we're going to talk about today.
See, Chris Lacy has recently uncovered an interesting albeit minor feature that could be officially rolling along with Android O, and that one is an... animated clock icon that'd dynamically change as time passes by, just like in iOS. The animated clock will reportedly make an official debut in the Google Clock app in the Pixel launcher once Android O goes official.
However, the code and the support for this feature is already present in the Android O Beta, allowing any willing developers to implement this feature in their Android launchers, and that's exactly what Chris Lacy has already done in its Action Launcher, The animation is present on the homescreen and in the app drawer as well. We suppose that the official animated clock won't be that much different than the one Chris Lacy has already thrown inside Action Launcher.
You can check out what Android O's animated clock might look like right below.