It's official! Verizon offers new unlimited price plans
25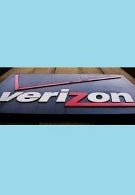 The changes to Verizon's pricing plans that we
reported
on yesterday, coming from a BGR tipster, has now become official. Verizon has announced a new Nationwide Unlimited Talk Plan for $69.99 a month, that will allow you to call all over the U.S. for a flat monthly charge. Add $20 a month to $89.99 and you have the Nationwide Unlimited Talk and Text plan that adds unlimited video, pictures and, of course, texts. Nationwide Unlimited Talk Family SharePlans will be
$119.99
monthly access while the Nationwide Unlimited Talk & Text Family SharePlans will be
$149.99
monthly and covers the first two lines. While today's press release didn't mention the cost of additional lines, the talk yesterday was that the rest of the family would cost $49.99 monthly for each line added after the first two. For those Family SharePlan members who do not sign up for unlimited texts, standard text rates will apply.
As we also told you yesterday, the 25MB for $9.99 monthly requirement will be added to all Verizon 3G multimedia phones which gives customers access to the internet, games and e-mail. Besides covering the
LG enV
Touch and the Samsung Rogue, today's announcement expands that list to include new activations of the LG Chocolate Touch,
LG enV
3, LG VX8360, Motorola Entice W766, Nokia 7705 Twist and
Samsung Alias
™ 2. The company expects to introduce a host of 3G Multimedia phones in 2010. The
$19.99
data package option for 3G Multimedia phones has been discontinued. Verizon customers using simple featurephones with mobile web support will still have the choice of paying $1.99 per MB or enroll in the $9.99 or $29.99 data plans. The consumer data package for BlackBerry and Android smartphones remains at $29.99 per month.
Those who want the same service as contract customers but want the flexibility of a pay-as-you-go plan can use Big Red's new Monthly Unlimited Prepay Plans which offer the same service as the unlimited contract plans for $5 more per month. Monrhly Unlimited Talk is $74.99 per month and $94.99 monthly includes unlimited texts, pictures and video with the Monthly Unlimited Talk and Text plan.
The new prices start on January 18th and do not affect existing customers unless a change to one of the new plans is requested.
source:
Verizon