It's official: T-Mobile to bump monthly unlimited prioritization limit to 50GB (from 32GB)
4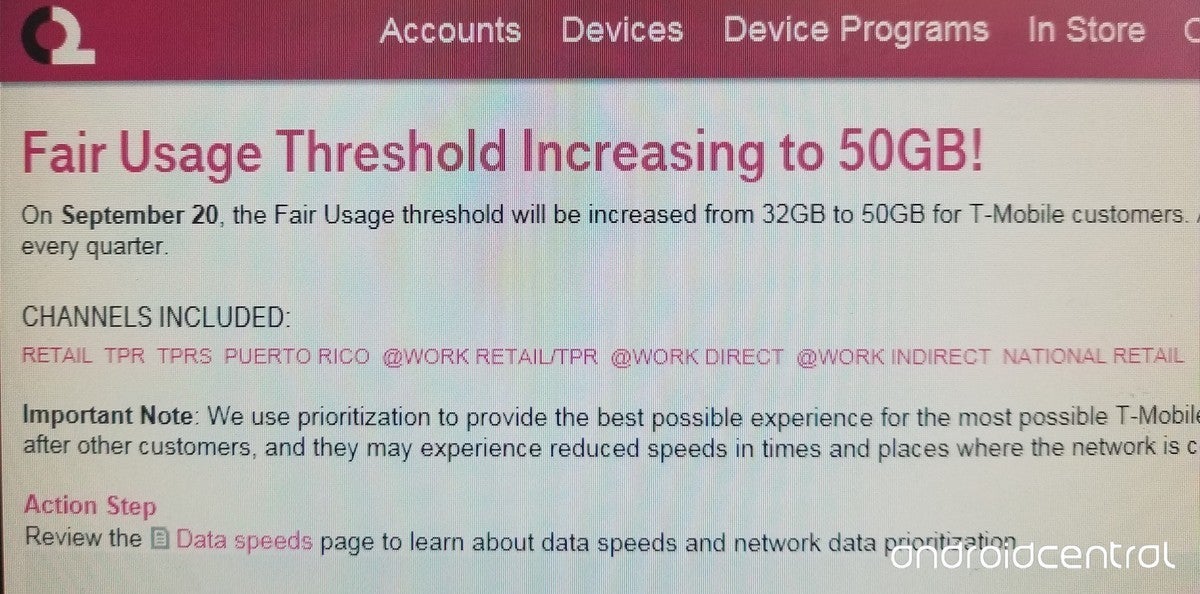 Although it's started as a rumor based on a screenshot of a T-Mobile document, the increase of the monthly unlimited prioritization limit has been recently confirmed by the carrier.
The said document suggests T-Mobile's "Fair Usage threshold" will be increased to 50GB. The last bump operated by the Uncarrier dates from May when the deprioritization threshold was increased to 32GB.
T-Mobile confirmed via Twitter that it will implement the new change on September 20, so starting later this week, customers shouldn't be throttled down if they exceed the old 32GB threshold.
Even though T-Mobile had by far the highest monthly unlimited prioritization limit (32GB), the Magenta does not want to offer competition even the slightest chance to match its services. AT&T and Verizon offer a 22GB monthly limit, while Sprint has a slightly better offer (23GB), so they're pretty far from what T-Mobile will soon offer to its customers.
Keep in mind that after exceeding your monthly 50GB of data, your speeds will be reduced considerably in areas with overloaded network traffic. But 50GB is definitely a LOT and probably hard to match by other major US carriers.
source: T-Mobile, AndroidCentral