It's official: AT&T will have HD Voice this year
15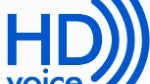 AT&T has hinted at it before, but today the company officially confirmed that HD Voice is on the way, and will begin rolling out to users later this year. So far,
T-Mobile is the only wireless carrier
in the US that offers nation-wide HD Voice (Sprint's is only available on its limited LTE network), but there aren't really any handsets that support the feature yet. Though the iPhone 5, Samsung Galaxy S 4, and HTC One are all planned to offer HD Voice on T-Mobile.
AT&T senior VP Kris Rinne speaking at the VentureBeat Mobile Summit in Sausalito, CA said that HD Voice would be rolled out on AT&T later this year ad "part of [the company's] voice over LTE strategy." As the network transitions voice calls from traditional connections to VoLTE, there will be plenty of bandwidth to offer HD Voice.
Rinne also says that AT&T is working on "advanced LTE" which works to to reduce interference and bond together traffic from various frequencies. And, most interestingly, when asked if AT&T would become a "dumb pipe", Rinne said that there's a good business in being a pipe, but that she would "leave the dumb part off."
Verizon has gone on record admitting that the carrier will likely lag behind in the race for HD Voice, and likely won't offer the feature until next year.