It's now easier to install custom ROMs or even different OSes on a slew of Sony smartphones
5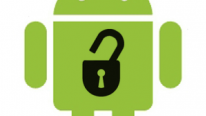 From the looks of it, Sony is quietly releasing a set of special bootloaders for a host of its devices that will make it easier to flash custom firmwares or even different operating systems. Said bootloaders allow users to boot straight from the recovery partition of their devices.
Unfortunately, Sony has only released such bootloaders for a handful of its low-tier and mid-range devices: the
Xperia T2 Ultra
,
Xperia T3
,
Xperia M2
, as well as the
Xperia E3
. More popular flagship devices like the
Xperia Z3
and previous flagship offerings from Sony are still unsupported, but hopefully, these will score such bootloaders pretty soon.
What does this mean? Well, there are lots of custom ROMs for the majority of Sony's devices, but flashing these is a bit trickier than the same process on Android handsets from other major manufacturers.
As we said, apart from custom Android ROMs, the bootloaders also allow you to install other compatible operating systems, like Firefox OS and Ubuntu Touch. The whole ordeal of flashing a new is now easily achievable thanks to Sony's mobile flash-tool.
source:
FXPBlog
via
Engadget