Despite FCC repeal, Trump administration asks Supreme Court to vacate court decision that allowed net neutrality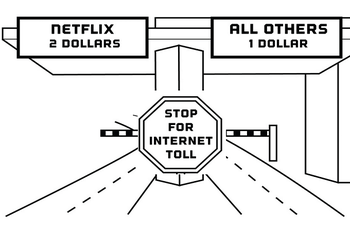 On Friday, the Trump administration made a request to the Supreme Court, asking it to vacate a 2016 appeals court decision that upheld net neutrality rules. Net neutrality prevents ISPs and wireless carriers from differentiating certain content streams by blocking or throttling content that they don't like. It also prevents them from receiving money from a content provider in order to provide them with a "fast lane" to subscribers.

In June,
the net neutrality rules, originally devised and passed by the Obama-era FCC, were removed from the books
by the Trump FCC, which technically makes the request from the administration to vacate the appellate ruling a moot point. In its filing to the Supreme Court, the Trump administration asked the highest court in the land to decide "whether the now-superseded 2015 order was invalid because it exceeded the FCC's statutory authority, was arbitrary and capricious, was promulgated without adequate public notice, or violated the First Amendment."