It looks like iPhone 7 units on Verizon are experiencing LTE connection problems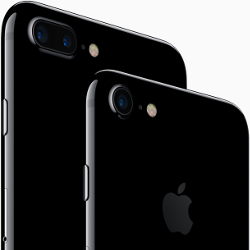 Verizon users have recently took to Twitter, Reddit, and even Apple's own discussion boards to report the fact that their brand new
iPhone 7
units are facing LTE and GPS connection problems.

According to multiple reports, iPhone 7 units running on Big Red's network randomly drop LTE signal and fall back to 3G. Another portion of users claims that their phones are constantly losing GPS signal.
While of those affected found that toggling the Airplane Mode on and off solves the issue, others claim that they're forced to perform a full restart to hop back on LTE.

Here are some of the more representative Apple discussion board posts regarding the issue:
I have had the Verizon iPhone 7 for about 5 days now and my service, while I am driving continues to drop from LTE to 3G and then no service at all. Occasionally it comes back after a few minutes.... but typically I have to reboot my phone and the service is back with LTE.
Anyone else experiencing this issue? This did not happen on my 6 Plus with ios 10.
I have Verizon iPhone 7+ on 10.02 and noticed similar issues. It seems to get stuck in 3G. If I toggle airplane mode then LTE will come back. Hopefully a software fix or carrier update comes out soon to fix this issue.
Following these reports, a report from Gizmodo highlighted that the problem might be connected to the Voice Over LTE technology. Heading on over to Settings > Cellular> Cellular Data Options > Enable LTE, and then selecting Data Only seems to solve the LTE issues for some people. Unfortunately, this means that users lose the ability to use data during a call.

Hopefully, a fix is already on its way. Given the widespread frequency of similar reports, Apple and Verizon should both be aware of this issue by now.
The first two weeks following the launch of the Apple iPhone 7 series have been pretty quiet when it comes to bugs and issues. As it turns out, however, negative reports are now starting to trickle in, revealing that the iPhone 7 isn't buttery smooth without exception. Earlier today, we told you that some users are
reporting Activation Lock issues on their brand new iPhone 7 units
.
Has any of you guys been experiencing Verizon LTE connection problems on their iPhone 7 units? If so, make sure that you drop us a comment and detail your experience!