Is this the end of iPad Air upgrades? Apple kept silent about its iPad series, leaving us to likely wait until 2017 for new models
18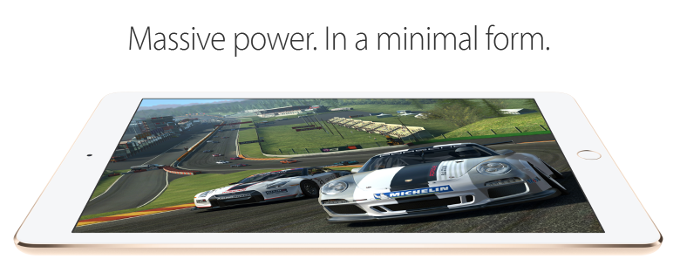 Apple's second fall event is over and - just as everyone expected - it was all about the new Macbook Pro... and nothing else.
This felt strange to many of us, who follow Apple and the mobile industry in the past few years, as the company had set up an unspoken tradition to unveil its new iPads at a fall event right after the announcement of the new iPhones every year.
Last year, in 2015, Apple unveiled probably the biggest refresh of its iPad series with the iPad Pro, the first Pro-grade tablet by Apple and one to feature an enormous, 12.9-inch display and support for the new Apple Pencil. The company followed the announcement with the 9.7-inch iPad Pro a few months later introducing the popular screen size to the new Pro series.
For more perspective, two years ago, in October 2014, Apple announced its latest non-Pro iPad: the Apple iPad Air 2.
It's now been two years since then and the iPad Air 2 feels decidedly dated. With no time left for events with the Holiday season kicking in full swing soon, Apple does not seem likely to unveil a new Air tablet any time soon.
So is this the end of the iPad Air series? It's way too early to tell, but we are seeing an increased focus on 'Pro' products at Apple. At today's event, the company suggested that many Macbook Air users might want to switch to the base model of the 13" Macbook Pro, which now seems like almost the successor to the Air (the Macbook Air lineup did not get an official refresh today).
With this in mind, there are now two 'Air' products in limbo: the iPad Air and Macbook Air. They are certainly not dead just yet, but their fate seems uncertain.