Is this proof that the Samsung Galaxy Note 7 fiasco was not caused by a problem with the battery?
74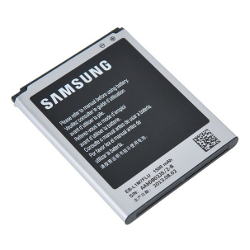 Samsung has reportedly finished its investigation into the cause of the
Samsung Galaxy Note 7
explosions. The company expects to unveil the results sometime in the middle of this month. Thanks to some leaked information about the
Samsung Galaxy S8
, we might have a good idea about what the report does NOT reveal.
The word out of Korea today is that the 5.7-inch Samsung Galaxy S8, and the rumored 6-inch Samsung Galaxy S8 Plus, will both be powered by batteries coming from Samsung SDI. This is the battery making division of Samsung that gets the blame for the Galaxy Note 7 fiasco. Considering that the launches of the Samsung Galaxy S8 and the Galaxy S8 Plus might be the most important releases for Samsung in some time, you would expect that the company wouldn't risk using its own batteries if they were indeed the problem behind the Galaxy Note 7. The word out of Korea is that the Samsung Galaxy Note 7 problems had to do with 'strategic defect' whatever that means.
Samsung plans to use its own batteries in the new 2017 Samsung Galaxy A series, which includes the Galaxy A3, A5 and A7. In fact, the 3600mAh juicer insider the
Galaxy A7 (2017)
has a 20% higher capacity than the battery used on the Galaxy Note 7. We really would expect Samsung to use different batteries, even ones from a third party manufacturer, if it were concerned about a repeat of the Galaxy Note 7 affair.
So the bottom line is that Samsung will probably tell us this month that it was not an issue with the battery that caused all of those Galaxy Note 7 phablets to explode. It should be interesting to hear what Samsung believes really happened.
via
AndroidSoul