Is the Galaxy Note Edge durable? Here's Samsung's response to this question (and 3 others)
20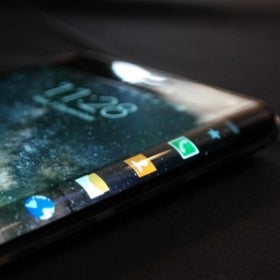 The
Galaxy Note Edge
is now ready to be launched in the US (starting November 14 - tomorrow), and Samsung thought that this was a good time to answer some questions that users may have regarding the device.
First of all, Samsung wanted to make it clear that the curved screen of the Note Edge doesn't necessarily make it less durable than other smartphones. That's because the handset has a metal frame around its edges, which sticks out a bit, thus being the first to absorb shock in case the phone is dropped. Samsung says that it has performed more than 1,000 drop tests, and "other vigorous durability tests," assuring us that the unique device is "quite durable."
The
When you take a look at the Galaxy Note Edge, the first thing you notice is the curved screen on the right side. So you may wonder: why is the display curved only on one side? Well, it's actually also curved on the left, but to a much smaller, hardly noticeable degree. Samsung wanted to keep some sort of balance in design, despite the fact that the handset definitely looks asymmetrical.
Finally, Samsung wanted to let us know what's next for the Galaxy Note Edge. Right now, its curved display can be used to read notifications, or for quick access to apps and features. But the future should bring new functionalities, as Samsung recently launched an SDK for the edge display - this way, developers around the world can find new uses to it.
All in all, the Note Edge remains a niche device, that's why Samsung
isn't releasing it in too many markets
. Even so, it may pave the way towards much cooler smartphones that the future should bring - not just from Samsung, but from all relevant handset makers.