Is the Apple News app not reaching its potential?
8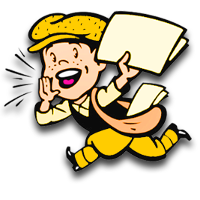 Apple's senior vice president of Internet Software and Services, Eddy Cue, admits that Apple does not have a handle yet on how many people are reading content in the Apple News app. Cue says that Apple's numbers are lower than the real amount of readers, which means that Apple's partners are probably undercharging for ads. Publishers get to keep 100% of the revenue from ads they sell themselves, and 70% of the ads that are sold by Apple for their space.
Cue said that Apple was so busy dealing with other issues related to the app, that it hadn't noticed it was underestimating the number of users. He did say that 40 million people have used the app at least once, but that doesn't say how many are using it regularly. While publishers won't reveal the traffic figures that they have received from Apple, some of Apple's partners says that the News app is not reaching its potential.
Business Insider
president Julie Hansen says that in relation to the iOS install base, the traffic to BI in the News app has been "modest."
Hansen is not alone with her comments. Bob Cohn, COO with the
Atlantic
, said "The main thing for us is how big of an audience Apple News can generate, and that's still an open question." Some of Apple's partners are happy with the amount of traffic they are getting from the app. Julie Beizer, director of product at the
Washington Post
, related that the paper is happy with the number of readers it is seeing from the Apple News app. She added that the paper is pleased with the relationship it has with the tech titan.
Apple's Cue says that the company will continue to meet with publishers to get their feedback on the app, which is offered to iOS 9 users in the U.S., U.K. and Australia.
source:
WSJ