Is iCloud going to be the new iTunes?
3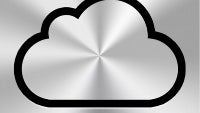 As
WWDC 2011
draws near, it gets less and less likely that a new iPhone will be released, but instead the Apple event is to bring a trio of announcements: a new Mac OS X Lion, iOS 5 and iCloud. We've dubbed iCloud a music service before as Cupertino has been hard at work to sign up the four major music labels and grant us with loads of music, but if we are to believe Daring Fireball's John Gruber, an influential blogger focused on Apple, the new service will aim to replace iTunes as an all-around cloud-based solution.
"Don't think of iCloud as the new MobileMe
; think of iCloud as the new iTunes
," Gruber quoted "fourth-hand information, at best," but his sources have proven right on several occasions.
It certainly makes sense to us – a single service that will take away the need for syncing iTunes and hooking up to a PC even to start your mobile iDevice seems the right way to go. "iCloud might be a major, dare I say
game-changing, step away from USB tethering
between iOS devices and iTunes running on your Mac/PC," the blogger adds. Gruber points out that currently iTunes offers a number of features which iCloud might inherit:
iCloud will be one of the three big announcements of WWDC 2011

audio,
movies,
TV shows,
iBooks e-books,
App Store apps,
contacts,
calendars,
bookmarks,
notes,
files shared between iOS apps.
At the same time, except for handling email, the
$99-a-year MobileMe service
, doubles on a few of those:
bookmarks,
contacts,
calendars,
files.
Given rumors about a
$25 yearly subscription fee
for iCloud, MobileMe might well turn out to be kicked out of Apple's paradigm. Spice all this up with the possibility of Apple striking a deal on storing movies on the cloud, you could see something the iOS ecosystem has been missing in its couple of year of existence - a true transformation. WWDC kicks off at 10 PM PT | 1:00 PM ET, so make sure to check back around then for all the final information.
source:
Daring Fireball
via
AppleInsider
Recommended Stories