Is a 5.5-inch phone too large for you: poll results
35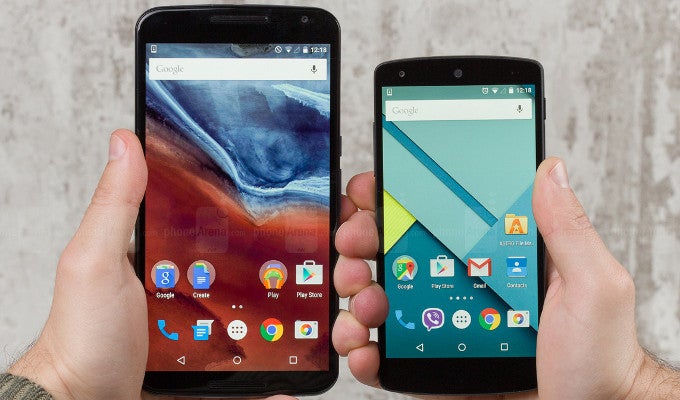 Last week, we asked you one hugely important question in regards to smartphones:
is a phone with a 5.5-inch display (or larger) too big for you
?
Phones these days seems to come in two conventional sizes: the regular size for a flagship display hovers from around 4.7 inches to 5.2 inches, while the other big category is that of phablets where screens are commonly between 5.5 inches and... likely, infinity (
Huawei's P8 Max
claims it's a phone, yet it packs an enormously huge 6.8-inch screen!). It's true that there is a big difference between 5.5-inch phones in their own right: just look at the compact for its size LG G3 and the much larger Apple iPhone 6 Plus, but in essence, the separation between this type of larger, phablet-class devices, and narrower, more pocketable phones of regular, 5-inch-ish size is clear.
Now, the votes are all in, and it seems that the jury is out, or put in other words, people are largely split in two groups of roughly equal size: those who think that phablets are too large, and those who find them comfortable.
Our poll has amassed over 3,000 votes, and the group thinking phablets of 5.5-inch and larger are just too large is more numerous, with some 52% of the votes, while 48% consider phablets comfortable to use. It's interesting to see how opinions have evolved on this matter: just a few years ago, the same poll would have yielded hugely different results.
We can only hypothesize whether in the near future we'll have the same discussion about 6-inch phones, but just this once, it seems that we have reached some sort of an agreement about this distinction between a phone and a phablet. And with phablets - while some companies experiment with bigger screens - we now seem to have settled in on a 5.5" to 6" screen sizes, and that's the upper limit. Unless our palms start evolving quicker to match those ever-growing smartphone screen sizes, that is.