Is Samsung intentionally holding back Galaxy Gear compatibility?
20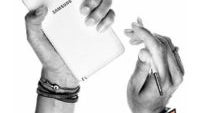 The short answer: probably. The long answer is a bit more complicated though. One of the more annoying aspects of the Samsung Galaxy Gear is that the device only works with the Samsung Galaxy Note 3 and the Galaxy Note 10.1 (2014 edition), but since a lot of the functionality is tied to web connectivity, connecting the Gear to a tablet doesn't help much. The reasoning wasn't quite explained, but seemed to be
tied to Android 4.3
, which added native Bluetooth 4.0 low energy support to Android, because Samsung has said that compatibility would expand as more Galaxy devices get the 4.3 update.
The thing is that many Android manufacturers have been adding Bluetooth 4.0 LE support to devices for a while, so that means there is less reason why the Gear would have to be locked to other Galaxy devices. This has been proven by XDA Developers member 'clifford', who was able to successfully install the Galaxy Gear Manager app on an HTC One. He was able to get almost all of the functionality to work, only S Voice didn't work.
The trick was that the app didn't work with the stock HTC One ROM, and would only work on the omj ROM (Android 4.1.2). When attempting to install the app on a stock HTC One, it would trigger a "validation check failed" error message. Oddly, no one seems to have tried loading the app on an HTC One Google Edition running Android 4.3, but we'd be interested to see how that turns out.
Obviously the integration with S Voice will cause issues with non Samsung devices. Samsung would have to expand the software to work with Google's voice commands. But otherwise, it seems like there is little reason why the Gear wouldn't be able to work with Nexus devices at the least (if Android 4.3 is really a necessity). We've been thinking that Samsung is trying to keep the compatibility limited in order to create something of an artificial beta test for the Gear, which seems like a rushed product.