Is "One Sony" really "One Sony + Android"?
This article may contain personal views and opinion from the author.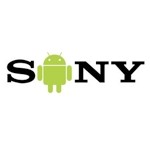 When Kaz Hirai first mentioned the new "One Sony" initiative, he mentioned a component of the plan that isn't a major bullet point in the final draft, but one that could be extremely important to how Sony moves forward with its products. If you read through the press release which details the "One Sony" strategy, it reads like a fairly standard business plan to get a company back on track: downsize, reorganize, lower costs, add markets, and improve the quality of products. That's a recipe that any MBA student could probably write up, but there was another word sprinkled throughout that could prove far more important: integration.
Back in March, when we first heard about "One Sony", a phrase that we keyed in on was "horizontal integration". The specific context was that Kunimasa Sazuki was being put in charge of User Experience ("UX") & Product Strategy and Creative Platform with the "aim of strengthening horizontal integration and enhancing the user experience across Sony's entire product and network service lineup." That phrase felt like it could hold quite a bit of potential.
Sony has always been a company with a few great products, but enough near-misses to make one wonder why things couldn't be better. The company is quite large, with hundreds of products spread all through the world of electronics from TVs to mobile devices to cameras and audio equipment, as well as quite a stable of top notch software developers, some working on proprietary software, but most creating games for the various PlayStation platforms. There are only a few companies that have both quality hardware and software capabilities, but even in that group Sony is an outlier.
End-to-end development
With other companies that have the capability to create top notch hardware and software, you almost always see those companies integrating the two sides. Of course, the premier example is Apple which has created such an incestuous ecosystem, that all of its hardware runs one of the company's two platforms: iOS and MacOS. Samsung has a variety of mobile devices running its own bada OS, and has hinted that there may be bada-powered TVs in the future. Nokia has/had Symbian for quite a long time, and of course RIM has BlackBerry hardware and software all tied together. Then, there's Sony.
So, when we first heard the phrase "horizontal integration", we perked up, especially since we had been primed by Sony Senior VP Yoshio Matsumoto admitting that Vita OS could be expanded to run on smartphones and tablets. It seemed like Sony might finally take a cue from Steve Jobs and pull together its various divisions into an integrated whole. And, that may well be the plan, but if it is, the current revision of the "One Sony" strategy is lacking those details.
There are plans to integrate the mobile division and create a cohesive hardware operation from R&D to design and marketing, but there is little mention of what is the plan for the "horizontal integration" in the user experience, which would have to be on the software side. There is direct mention of content integration, which really just means the proliferation of the PlayStation Store and Qriocity Music and Video stores across devices. The question still remains if Sony will follow the path that Steve Jobs always hoped the company would.
Sony's choices
Jobs always admred Sony for the company's design style and potential, but according to his biography last year, Jobs was also disappointed that the company could never pull together to do just what Apple was doing. Maybe copying Apple isn't the best idea for Sony, but taking a more integrated approach like Samsung, et al could be good for the struggling company.
Undoubtedly, the company's biggest brand name is PlayStation. Unfortunately, that division has historically had trouble being consistently in the black, but that doesn't mean that it can't be the starting point for integration. We certainly can't see Sony creating a platform from scratch to fully cover all of its products. But, the way we see it, Sony has three choices for integrating its products more.
First, and possibly most likely given Sony's history, is that the company will continue to use different platforms for different pieces of hardware and will try to create integration layers that pull each together. Sony has been big with using technologies like DLNA to allow media sharing between devices, and its content stores and streaming media apps can be found on all the different platforms. The trouble is that this leaves us with the same limited integration as before.
Vita OS has some inherent problems, the biggest of which is developer support. Sony has the capabilities to push out quality games through its first-party developers, and it has its content hubs, but beyond that it would have a pretty long road to achieving app parity with other platforms like Android, iOS, or even Windows Phone and BlackBerry. That's why we don't expect to see Vita OS taking over any time soon. Maybe in a couple years, if developers have shown support, it could be pushed out to more devices.
Conclusion
Of course, this all assumes that Sony keeps delivering Google Android devices, and doesn't fork Android and create its own app store, as Amazon has done. However, Sony has always been a company that shied away from building its own OS, and as has been proven with the terrible updating process on PlayStation 3, OSes are still not the company's strong suit. So, it seems more likely that Sony will keep trying to mature its own platform, while supporting Android.
It's very possible that Vita OS will transition to the PlayStation 4, which is reported to be x86-based, and should offer an easier development platform than Sony's proprietary hardware. If that were to happen, and developers supported the platform, maybe Sony would make the transition, but for now, the future looks like Android.
As yet, it seems as though Sony is committed to growing its ties with Google, which certainly wouldn't make Steve Jobs too happy, but the ultimate result should be far more integrated devices that Jobs always hoped the company would create even if it would be "One Sony + Google".