Is LG using an old iPhone tagline to promote the G5?
24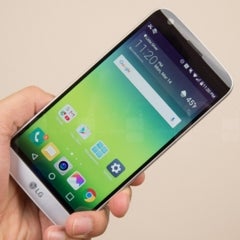 Launching starting this week in many markets around the world, the
LG G5
is replacing last year's
G4
as LG's brand new flagship smartphone. Compared to its predecessor, the G5 is a totally different device: it's built out of metal, and makes use of a modular design which allows you to swap out its bottom in order to replace the battery, or to attach one of
LG's Friends modules
(including a camera grip, and a Hi-Fi module that provides an enhanced audio experience).
The G5 clearly represents a new beginning for LG, but can it change things in the smartphone industry? According to LG, it can. The company's official G5 website for Canada is promoting the handset by mentioning that customers should get it "because this changes everything." Upon reading this, we immediately remembered Apple's famous
iPhone 4
tagline from 2010: "This changes everything. Again." Of course, it's not like Apple owns the "This changes everything" tagline, but it's still a bit strange to see it now being used by LG.
We must mention that we haven't seen the G5 promoted like this anywhere else, so it may be a Canada-only situation. Anyhow, whether or not it drew inspiration from Apple's slogan, LG obviously believes that the G5 can change the industry thanks mainly to its modular design. But can it, really? Or, can it at least change any significant thing? Well, only time will tell. Until time gives us an answer, you could check out our
LG G5 preview
, and let us know if
you
believe that the G5 has the potential of changing things around.