Is Intel teaming up with ZTE for the launch of its phone?
1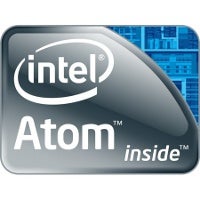 Intel commands the desktop PC market,but it has had a tough time trying to establish its positions in themobile segment – the ARM chipset is practically found in everysmartphone out there and with Microsoft's announcement of support forARM in the next Windows, chip-maker Intel has resorted to China andZTE. Intel has designed a phone for the Chinese market, according tosources close to the matter quoted by Blomberg, but it's yet unknownwhether a device for the Western countries will follow.
The Chinese phone maker might not bethe most popular brand outside China, but with the staggering growthof Asian markets, it managed to finish the year fourth among all handset manufacturers with 51.8 million shipped phones.Actually, while the States remain the biggest cell phone market,China is a close second and it certainly has bright prospects. Itcould be a match made in heaven for Intel and some analysts like DougFreedman from Gleacher&Co agree:
"The market eagerly awaits Intel'sfirst product. After two years of nothing, it's past due."
Neither Intel, nor ZTE confirmed therumor, but in an interview ZTE spokesperson Margrete Ma mentionedthat the two companies have indeed held talks. The rumor comes asIntel pushes its mobile market presence with the launch of its Atomprocessors for tablets.
The only other unsolved mystery is theoperating system of the upcoming phone. ZTE focuses on affordableAndroid handsets, while Intel has become the biggest supporter ofMeeGo after Nokia virtually quit the MeeGo effort. Whatever the phoneis, it should up the game in energy efficiency as Intel takes pridein the battery life. What are your expectations? Don't hesitate tolet us know in the comments below!
source: Bloomber Businessweek via IntoMobile