Is Huawei planning to debut its "Diamond Series" smartphones at MWC?
7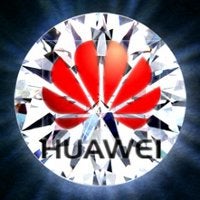 Lately,
Huawei
has been making some headway in capturing the interest of people – especially with CES announced devices like the
Huawei P1 and P1 S
. And considering that they've recently launched the
Huawei Honor in China with Android 4.0 Ice Cream Sandwich
on board from the get-go, they're seemingly moving on up in presenting the wireless community with impressive devices.
No doubt we'll continue the Chinese company producing plenty of lower end devices, like they've been doing for some time now, but they're aiming on ramping things up in the upper end of the spectrum. Apparently, reports indicate that Huawei is planning to introduce a whole new line of smartphones that are going to be a part of its rumored "
Diamond series
." Furthermore, press conference invites have begun rolling out for a Mobile World Congress event on
February 26th
, where they promise to launch its "
smartest, fastest and most high-performing smartphone
."
Well, there's no clear-cut indication if it's going to be a single device they'll be introducing – or simply a handful of devices that will consist the new line. In any event, it's exciting times for Huawei, as they intend on stepping into the premium market and tangling with the heavy hitters in the landscape. Naturally, they can still push the envelope in terms of hardware specs with its existing set of devices, but it'll be interesting to see what they announce.
Frankly, Huawei still has a lot to overcome in order to break the perception amongst consumers – especially when they have a huge reputation for producing inexpensive devices. So yeah, they seem to be on the correct path by starting up this "Diamond series."
source:
Ubergizmo
via
PocketNow