Is Google looking to debut as a wireless carrier?
61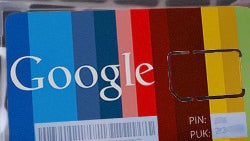 The span of Google's interests is truly prolific, but now the carrier might surprise us even its most open-minded supporters as it might be planning to step in the shoes of wireless carriers by
launching a mobile virtual network
(MVN). The new Google MVN operator may have already kicked off trials in Spain and there's an image of what looks like a Google-branded SIM card and a
Nexus S
running on a network dubbed "Google_es" to prove this. A number of trusted engineers have received this starter pack in the European country.
Now, MVN operators (MVNOs) usually roam on other carriers networks without actually owning any of the spectrum. They just resell wireless service under their own brands with numerous examples of such carriers in the States including Boost Mobile which for example rides on Sprint radiowaves. The engineers who got the starter packs will reportedly test three Spanish networks - Movistar, Orange and Vodafone - to determine which one to use.
There are no further details but we are tempted to speculate about a possible
deep integration of VoIP service like Google Voice
, which would possibly allow such a carrier to drop prices significantly and actually give it a competitive advantage in a congested industry. As to a Google carrier stateside, there are no indications of that happening for the time being - but after Google's acquisition of Motorola, who knows what the future holds anyway?