Is Apple working on a device sized in between an iPad and an iPod ?
25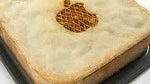 We have
reported
that Apple is working on a smaller, cheaper iPhone. We also
let you know
that it seems that there won't be a smaller iPhone, but perhaps a cheaper version made with less pricey components as a way to regain the traction lost to Android.
The latest information, passed along to Apple Insider by an "industry expert" named Ming-Chi Kuo of Concord Securities, says that Apple is working on a new iOS powered device that is bigger than an iPod and smaller than an iPad. This will allow the Cupertino based firm to offer a handset with a screen larger than the 3.5 inches seen on the current Apple iPhone, and allow Apple to offer an iPhone model that could challenge those Android units sporting 4 or more inches. The device, expected to hit the market in the second half of this year, would be either a "Super iPhone or an iPad Mini". Kuo has previously made some amazingly accurate calls like predicting the Retina Display on the iPhone 4 before it was announced, and he also correctly reported that the latter handset would have twice the RAM as the iPad, so it might be wise to listen to what he says.
Another part of the story, passed along by the same source, says that the Apple iPad 3 will offer Retina Display as current technology will not allow the firm to get enough screens to pass inspection for the iPad 2 to offer Retina Display. In other words, the company producing the screen for Apple has too low of a yield to have Retina Display on the sequel to the iPad without cutting profit margins dramatically. However, the "industry expert" says that by the time the Apple iPad 3 is ready to be produced, yields will be up to normal which will allow Retina Display to be offered on that version of Apple's tablet.
source:
AppleInsider