Siri outages being reported around the country
37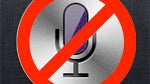 As first reported by iSmashPhone.com, there are a tremendous amount of reports of Siri outages surfacing on Twitter. Some users have reported extreme latency while others have stated they are not able to use the service at all.
Siri, Apple's voice assistant, relies on a connection to Apple's servers to process requests from users. Currently when a user make a request, most are receiving a response of "
Sorry, I'm having trouble connecting to the network.
"
An outage is not completely outrageous considering Siri is still in beta, however, with Apple positioning it as a cornerstone feature of the iPhone 4S, many users will be disappointed that it is unavailable.
There is currently no official word from Apple in regards to an outage or an estimated recovery time.
source:
iSmashPhone