Invitation to July 28th event confirms that two Motorola Moto X models will be announced
28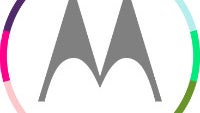 Back in
early June was when we first heard a rumor that Motorola would be releasing two versions of the Motorola Moto X
this year. A 5.2-inch Moto X would be accompanied by a 5.7-inch unit. According to those in the know, it would appear that only Verizon has shown interest in the larger model. Still, it does appear as though two Moto X models will be unveiled on July 28th. And this is actually confirmed by a clever little hint posted by the company on its invitation to the global event, which is taking place a week from this coming Tuesday.
On the invitation sign off, Motorola appears to write
XOX
which would mean something along the lines of "Hugs and Kisses." This would be appropriate at the end of an invitation that reads, "
Your relationship status is about to change
."
But if you take a closer look at the letters, the
XOX
actually appears to be
XGX
. That seems to be a hint that we will see the third-generation Motorola Moto G and two Third-generation Motorola Moto X models unveiled on the 28th. Besides the new Moto phones, we also could see
Motorola take the wraps off a new Motorola DROID model for Verizon
.
These will be the first Motorola Moto and DROID handsets coming from Motorola that contain Lenovo's influence. It will be interesting to see what is actually unveiled on the 28th.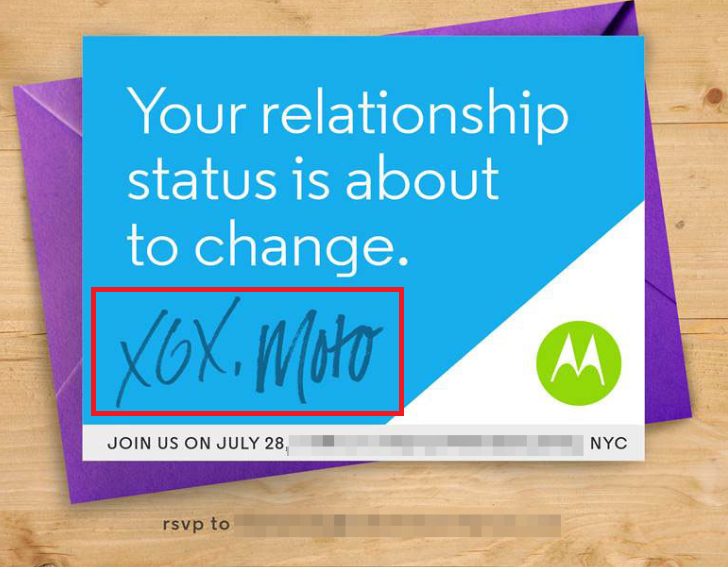 Motorola's invitation to July 28th event hints that there will be two versions of the third-gen Moto X introduced during the festivities
source:
AndroidCentral