Interview with DeNA CEO Moriyasu confirms that Nintendo's Miitomo is an app for chatting
9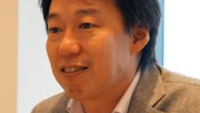 Back in October,
Nintendo introduced Miitomo, its first smartphone "game" in partnership with DeNA
. Miitomo isn't so much a game as it is a way for people to communicate. DeNA CEO Isao Moriyasu recently told the
Wall Street Journal
that Miitomo has that Nintendo feel. "There's that distinct Nintendo feel to the game that gives you a certain comfort and nostalgia," says the executive. "The user interface, feel and sound—it's all very Nintendo."
Miitomo will work with Nintendo's new membership service, and eventually there will be five games (mini-games according to Moriyasu) that users will be able to play. The CEO characterizes the title as a game that can be used to "communicate with friends." This communication is done using avatar-like Miis that users can create in their image. Because it is not totally a text-based communication tool, conversations look and feel different.
Those using Miitomo will be able to purchase clothes for their Miis, which is one way that Nintendo plans on monetizing the game. The video game company has some pretty big names as partners in the project, including Bandai Namco and Disney. Considering that both firms don't get involved with something that doesn't have the prospect of making huge profits, it would appear that there are high hopes that this will succeed.
"Miitomo places more emphasis on entertainment. The process of discovering new aspects of your friends via Miis can be quite fun. One distinct aspect of Miitomo is how you can configure your Mii to have it look very similar to yourself. Communicating with friends who actually look like your friends in real life is a distinctly different feeling from text-based communication. We're thinking of linking the game with users' Facebook friend lists. I think it could be fun connecting with friends people don't often communicate with."-Isao Moriyasu, CEO, DeNA
Nintendo plans on marketing the app in the beginning of the year, and it will be launched in March. It might not be the red hot smartphone game that everyone was hoping for from Nintendo, but it is a start.
source:
WSJ