International version of the Samsung Galaxy S4 with LTE-A and Snapdragon 800 visits the FCC
21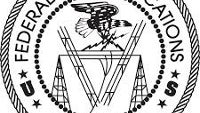 The Samsung GT-i9506 has already been launched in Korea. This is the version of the Samsung Galaxy S4 with a Qualcomm Snapdrsgon 800 under the hood and LTE-A connectivity. Now, this variant of Samsung's Android flagship model has visited the FCC. Because the FCC only concerns itself with the phone as it deals with U.S. communications standards, we know that LTE band 5 (850MHz) is enabled on the device. Certainly the GT-i9506 links up with more LTE bands than that, but the other bands are probably not supported in the U.S. While the band is hardly employed overseas, in the states it is used by regional carrier U.S.Cellular.
Sporting the Snapdragon 800 instead of the Snapdragon 600 gives this Galaxy S4 variant a 20% to 30%
CPU performance bump
and up to
an 80% bump
for the GPU. And of course, there is the LTE-A connectivity. In Korea,
the phone runs over the world's first LTE-A pipeline offered by SK Telecom
at speeds that peak at 150Mbps. But this doesn't mean that the refreshed model of the Samsung Galaxy S4 is being limited to Samsung's back yard.
Last month, a report out of Japan had this version of the Samsung Galaxy S4 being introduced for other countries on September 3rd,
the day before the Korean OEM is expected to unveil the Samsung Galaxy Note III
and its new smartwatch. The visit to the FCC should make American smartphone users both happy and unhappy. If this version of the Galaxy S4 does make it to the states, those who already bought the device might feel a little upset that they didn't hold out for the faster model. The happy campers? They would be the ones who haven't yet purchased the Samsung Galaxy S4 in the states.
Thanks Anonymous Tipster!
source:
AndroidGreed