Intel keeps MeeGo alive, Atom-powered Ice Cream Sandwich device due Q1 2012?
4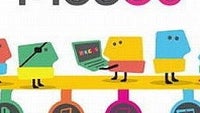 Nokia's N9 might have received generally warm reception, but the company's CEO has explicitly said that even if the device is successful, the Finns will ditch the platform in favor of Windows Phone, but even in the current light of events, Intel remains MeeGo's biggest loyalist. It has reiterated plans to continue working on the system with
plans laid out through the second quarter of 2012
, according to market watchers quoted by DigiTimes.
Intel plans to leverage its insight from PCs to MeeGo-running netbooks and tablets, but the company's plans are even broader as Meego version 1.3 comes with support for smart TVs, car infotainment and multimedia phones in the last quarter of 2011.
Most excitingly however, market watchers are expecting a device bringing Google's
Android Ice Cream Sandwich
and Intel's
Atom
together into a single device arriving in the first quarter of next year. An Atom-powered Windows 8 solution is slated for release in the third quarter of 2012. In concert with the new products, the company is planning to extend its netbook app storefront Intel AppUp.