Intel drawn into the legal clash between Apple and Samsung
4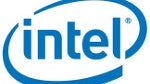 When two of the biggest tech companies are battling it out in court, others around them should watch out too, because it's relatively easy to get drawn into the fight. This has happened with Intel this week, as the company has found itself right in the middle of the dispute - clearly not an advantageous place to be.
So, what does Intel have to do with the patent war? You see, Samsung is accusing Apple of infringing on two of its standards-essential patents, '941 and '516. In short, these patents have to do with technologies regarding packet transmissions and power regulation for data channels, used by connected devices such as phones or tablets with 3G data connectivity. Tim Williams, an expert witness called in by Samsung, testified with regards to these patents, and explained that he sees Apple's iPhone 4 and iPad 2 3G as infringing devices.
However, in a surprising turn of events, Apple has pointed at Intel as its defense in this accusation. The thing is that the component that handles these infringing 3G instructions is made by Intel - the baseband processor. Apple's attorney's point is that Intel already has a license agreement with Samsung that allows it to use the technology in its baseband processors.
With Apple's right to use Intel's 3G processors largely defended, Cupertino went on to further downplay Tim Williams' testimony, by informing the jury that he's already made some $1 million for his previous testimony against the company, when he served as an expert witness for manufacturers like Motorola and HTC.
source:
TheVerge
Recommended Stories