Intel announces 64-bit Merrifield and Moorefield mobile processors, signs new agreements with Lenovo, Asus, Dell and Foxconn
9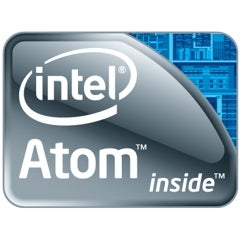 Well, what do you know, Qualcomm isn't the only chipset maker that
announced 64-bit mobile processors today at MWC 2014
.
Intel just unveiled its own LTE-ready, 64-bit Atom processors.
The first new Intel CPU, Atom Z3480 (codenamed Merrifield), comes with two 2.13GHz cores, is based on Intel's 22nm Silvermont microarchitecture, and uses a PowerVR Series 6 Graphics IP core from Imagination Technologies. According to Intel, the Z3480 Merrifield is the first Atom SoC to support the company's new "Integrated Sensor Solution, which efficiently manages sensor data to keep applications smart and contextually aware even when the device is in a low-power state." Merrifield-based devices (made by various companies) are expected to be released starting Q2 2014.
The second new Intel Atom processor that's made "for Android mobile devices" is codenamed Moorefield, has four cores clocked at up to 2.3GHz, and will include "an enhanced GPU and support for faster memory." The Atom Moorefield will be released in the second half of 2014.
In addition to unveiling the two Atom processors, Intel announced that it signed new multi-year agreements with Lenovo, Asus, Dell and Foxconn. Asus and Lenovo will launch both smartphones and tablets based on Atom processors this year. Dell will introduce Android and Windows tablets, while Foxconn is releasing only tablets running Android.
"We have a strong history of working with Intel to bring compelling, computing experiences to market with products like our K900 smartphone, Yoga line of multimode laptops, MIIX 2 and ThinkPad 8 tablets. We look forward to an even stronger future together - delivering exciting mobile experiences from stylish smartphones to high-performance tablets with Intel inside," declared Peter Hortensius, chief technology officer, Lenovo.
We are expecting Samsung to join the 64-bit bandwagon, too, possibly with its
Exynos Infinity
chip that may be announced later today. Stay tuned!
source:
Intel