Instapaper sees surge in downloads since launch of Google Nexus 7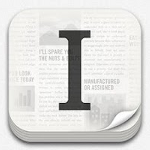 The launch of the Google Nexus 7, a low-priced tablet with the latest build of the Android OS, has led to an amazing surge in the number of downloads for the Instapaper app in the Google Play Store. Since the release of the ASUS built tablet,
Instapaper has seen an incredible 600% surge in installations
of its software. Instapaper is an app that allows you to save web pages for reading later when you are off-line and the data clock has stopped. It can save web pages as just text, without the images and background to make it easier and quicker to read.
$25 coupon for the Google Play Store that Google Nexus 7 buyers were given
. After all, Instapaper costs $2.99 which makes its surge even more remarkable, but the use of the coupon would make it more understandable.
Instapaper had been an iOS fixture
until its recent Android release
. According to Jeff Rock,
co-founder and creative director of Instapaper's parent company Mobelux,
just one week after the Google Nexus 7 was launched, a leading 15.58% of all of the app's installations
were coming from the newly launched tablet
. That beat out other contenders like the Samsung Galaxy S III and the Samsung GALAXY Note. While the software requires you to be running an Android device using Android
2.1
or higher, 70% of Instapaper's users as of July 25th, were on a device running Android 4.0 through Android 4.1 including the minor updates in between.
"With the right product you may be able to ship an app for just the Nexus 7 and still do pretty well. I realize that Instapaper for Android is a very specific product with a very specific customer but this bodes well for the future of Android development. People are staying current, running modern devices and buying apps. Those are great signs of a healthy market."-Jeff Rock, co-founder Mobelux
source:
TNW
via
PCMag