Instagram to let users moderate comments on their own accounts
9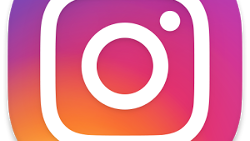 Unhappy with the comments that your Instagram posts are receiving? Soon, Instagram will allow you to moderate the comments yourself. And if you so desire, you can simply remove the ability for others to leave a comment altogether. The picture and video sharing site points out that different words and phrases mean different things to different people, so it should be up to the account holder to do the editing.
While Instagram has yet to roll out this new feature to the average Joe and Jane, the social media site is giving celebrities and high-volume subscribers the opportunity to test this before the general public. Eventually, all subscribers will be given this editing tool over the next few months. Users will also be able to decide whether to accept comments on a post-by-post basis.
"Our goal is to make Instagram a friendly, fun and, most importantly, safe place for self expression. We have slowly begun to offer accounts with high volume comment threads the option to moderate their comment experience. As we learn, we look forward to improving the comment experience for our broader community."-Nicky Jackson Colaco, head of public policy, Instagram
With over 500 million monthly users, Instagram has been hearing about subscribers facing insults and getting harassed by other users in the comments section of a post. By putting the power to moderate the comments into the hands of its users, Instagram doesn't have to get involved or take a stance on a particular comment.
source:
WashingtonPost