Instagram may add private messaging to take on Snapchat
14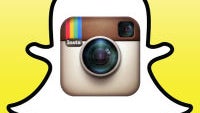 We've already seen Instagram add short
video capture
in order to compete with Snapchat (though the developers claim the idea was around since the origins of the app), and word has it that the next big move is going to be adding private messaging in order to take on Snapchat. If Instagram does this, and it does it well, we can't help but wonder what that might mean for the currently enormous valuation of Snapchat.
The report comes from
GigaOM
, and says that before the end of the year, Instagram is going to push out a major update to its app that will include private messaging. The messaging will apparently be both for one-on-one and group messaging, but unfortunately there is no other information available. It is unclear if it will simply be private messaging or if it will be messages that "self-destruct" like with Snapchat.
Of course, this is what tends to happen in the business. Facebook attempted to purchase Snapchat for a reported
$3 billion in cash
, but was refused. So, if Facebook can't acquire them, it might as well use its last big purchase - Instagram - to make a rival product. We've seen this before with Google and Flipboard, of course that didn't really work out so well as
Google Currents
never really took off.