Instagram announces Instagram Direct private messaging
7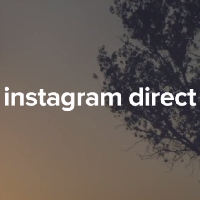 A report came out recently that tipped us off about Instagram working on a
private messaging
system, possibly in an effort to take on Snapchat, and now that feature has been announced. It is being called Instagram Direct, and it works much how you would expect, allowing you to share photos and video with certain people rather than sharing publicly.
Instagram Direct doesn't work quite like Snapchat though. There are no options to draw or place text on a photo or video, but the customary Instagram comment feed is still there for conversations around a piece of media, so there isn't really much need to place text on a photo. Even better, the comments and likes appear in real-time, which Instagram says is a way to make it feel "more alive". Photos and video can be shared with just one person or a group of up to 15 people. Messages from one of your contacts will be instantly visible, but if you get something from an unknown source you will have the option to accept it or not.
Also unlike Snapchat, Instagram Direct is a private messaging service, not a self-destructing message service, so shared photos and video will not disappear and can be saved as long as you like, however the original sender can delete it at any time and it will be removed from all recipients' inboxes. Instagram seems to be intent on setting itself up as a communication platform, just like poppa Facebook.
Instagram Direct will be available in the version 5.0 update, which will be hitting Google Play and the iOS App Store today. The feature is still in beta for Windows Phone, so unfortunately that update isn't coming just yet.