Instagram becomes the latest to rename GIFs with Boomerang
5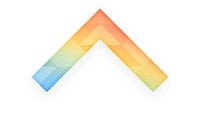 It seems that no company wants to use the word GIF, because the line of companies that want to make up a new name for the picture form has grown again. Nokia wanted and others wanted to use "
cinemagraph
" to make the GIF form more serious; HTC had the
Zoe
; Apple just recently introduced the so-called
Live Photo
; and now, Instagram has made Boomerang.
But, don't be fooled. All of these things are just GIFs, despite each company trying to say otherwise. Instagram even starts its blog post on the topic with the line, "It's not a photo. It's not a gif. It's a Boomerang." Apparently, the big difference between a GIF and a Boomerang according to Instagram is that while a GIF plays in a continuous loop, a Boomerang (as the name implies) will play forward and backward.
At the end of the day though, Instagram blatantly says that a Boomerang is created by shooting a burst of pictures and stitching them together, which is the definition of a GIF if we ever heard it. But, companies need to brand things and so it can't be called a GIF. Frankly, we blame the fact that no one can decide if it is pronounced "gif" or "jif", despite the creator blatantly saying he intended it to be pronounced "jif".