Instagram adds big new feature to certain accounts for supporting users' well-being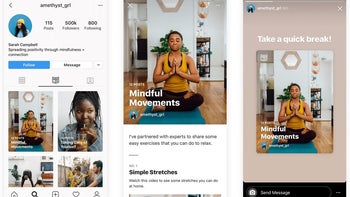 In a blog
post
, Instagram announced Guides, which will help users connect with expert organizations and share tips on looking after one's well-being, such as "maintaining connection with others or managing anxiety or grief."
Now several Instagram influencers and organizations who are working with the Facebook-owned company to flesh out this feature have Guides in their profiles. One such is the American Foundation for Suicide Prevention,
@afspnational
.
Guides can be viewed when opening a participating account and tapping the new booklet-like icon right under their Stories. The Guides appear to be similar to web page articles and can be shared either via a link, or directly to an Instagram friend through a message.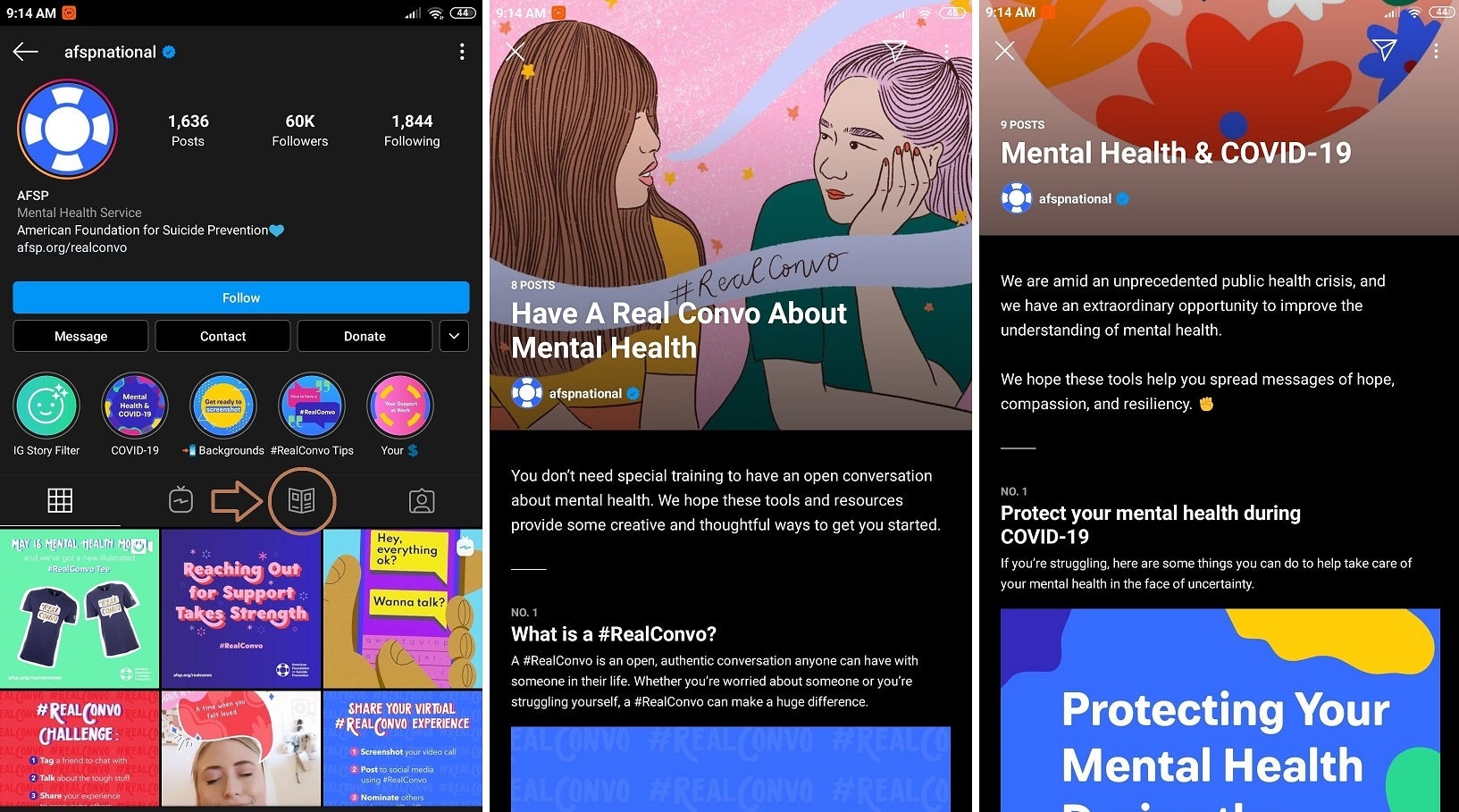 Left - showing where the new Guides icon is, middle and right - showing two different Guides.
Other Instagram accounts that participate and have Guides are
@heads_together, @vitaalere, @klicksafe, @headspace_aus, @deepikapadukone, @sudahdong
and
@eenfance
.
As Instagram notes, when viewing a Guide, users can see video materials and posts the creator has curated, along with helpful tips and advice on a range of well-being topics. Tapping an image or video inside a Guide will lead to the original Instagram post it originates from.
Despite the feature focusing on personal well-being right now, it appears that Instagram plans on expanding this feature and its subject matters later on.
"We want Instagram to be a place where you can easily find reliable information and inspiration from your favorite accounts. That's why we are introducing Guides, a way to more easily discover recommendations, tips and other content from your favorite creators, public figures, organizations and publishers on Instagram.
We know many people are struggling due to the COVID-19 pandemic, so we are first focusing Guides on wellness content. We'll enable creators to connect with expert organizations to share resources during this time, including tips on how to look after your well-being, maintaining connection with others or managing anxiety or grief."