Instagram: 5 million videos uploaded in first 24 hours
9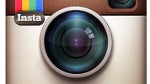 According to an Instagram spokesman,
5 million videos
were uploaded in the first 24 hours after the picture sharing social network starting accepting video clips. Android and iOS users who install the Instagram app can now take 15 second videos, use a video editing filter, tag the video and upload it. During the uploading process, stabilization is added that turns jumpy video into a smooth view.
At its peak, the new video feature was uploading 40 hours of video a minute. The peak came with the Miami Heat's victory over the San Antonio Spurs giving the team its second consecutive title. After just 8 hours, the 130 million active Instagram members had posted so many videos, it would take a full year to view all of them.
Earlier this year,
Twitter introduced Vine
, first for iOS and
more recently for Android
. Vine allows users to record only 6 seconds of video, but those clips can be tweeted and played inside a tweet.
source:
CNET
via
BGR