Initial Palm sales with Verizon deemed as disappointing?
20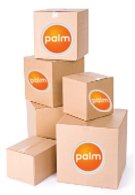 With commercials up and running for Palm's handsets for Verizon, it looks like it hasn't been able to spur up some impressive sales so far. Launching the phones on the nation's number one wireless provider would've brought sales up to the positive, but according to Piper Jaffray analyst T. Michael Walkley, he is "slightly disappointed" with the outcome of the movement. On the flip side though, he contends that a more aggressive media campaign from Big Red and Palm should stir up some demand for the handsets. Just watching the commercials so far, one can gather that Palm's devices are only
targeting a specific demographic
as opposed to attacking a mix of categories. Walkley states that the company is on track to meet his forecast goal of 1 million webOS phones in the February quarter. In order to hit his 1.5 million unit goal for the May quarter, Walkley says it will require "ramping sell-through trends at Verizon." Maybe we'll start seeing a different side to future commercials which will hopefully make it attractive enough to get consumers to start jumping aboard the webOS train.
via
Barron's