Inflikr picture viewer for Flickr is better than the Android original
3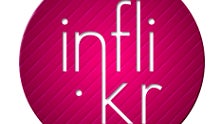 Flickr is one of the most popular picture-sharing services out there, but browsing its clunky interface is not one of its strongest points, not to mention the smorgasbord of resolution options that can get regular users pretty confused. Ditto for the official mobile app on Android, which is of no more help.
Enter Inflikr, a third-party app that is neither originated, nor endorsed by Flickr's owner Yahoo, yet rights many wrongs with the official app. First off, it lets you view and browse the photos in a very fast and efficient manner, with a justified view. There are also plenty of gestures you can use to navigate around, such as swipe to dismiss, drag-to-share, and so on. Above all, Inflikr is Chromecast-ready, meaning that you can mirror it on your big-screen TV easily, and browse through your galleries there wirelessly.
Of course, as everything in these freemium times goes, there is a Pro version, which introduces plenty of extra goodies to make you pull the trigger, such as access to high resolution picture on lightbox (including the original size when available), the venerable slideshow mode, an embedded video player, EXIF display and map location, as well as unlimited photo downloads to your device's memory or Dropbox.
| | |
| --- | --- |
| Developer: Emmanuel Boudrant | Download: Android |
| Category: Photography | Price: Free |